Prada And Other Famous Brands Terminates Actress Zheng Shuang Following Surrogacy And Abortion Scandal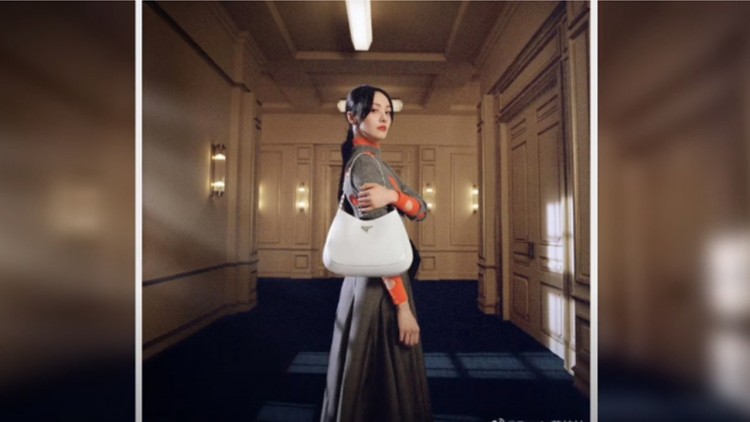 Chinese actress Zheng Shuang broke the internet last Monday as she was accused by her ex-boyfriend, Zhang Heng, of forcing abortion on the surrogate mothers who carry their two children.
Following this news, famous brands, including Italian luxury label Prada, cosmetic giant Chioture, hair care brand Aussie and London-based jewelry brand Lola Rose cut ties with Zheng. The said brands deleted all posts on their social media accounts with her on it.
The Mystery of the Surrogacy and Abortion Scandal
Zheng Shuang and Zhang Heng's private lives were made public after the latter posted a statement on Chinese social media. The post was to answer the claims that he scammed Zheng Shuang, borrowed from loan sharks, debt evasion, and ran away to the USA. He said that all of those allegations were false, and the reason he and his family moved to the USA was to protect and take care of two young children who were his surrogate children with Zheng.
Reports said that Zhang only wanted Zheng to sign some papers to take the kids back to China, but she refused to cooperate. After uploading the statement, documents of a boy and a girl have Zheng Shuang and Zhang Heng's name written as their parents. These children were born in December 2019 and January 2020 in the USA.
An anonymous person also exposed a voice recording that was said to be Zheng and her parents' voice. Listeners can hear that Zheng's family either wants to abort the children on the seven-month term or put them on adoption. The dispute arose after Zheng Shuang and Zhang Heng broke up last December 2019, and Zheng doesn't want anything to do with the children.
Furthermore, Zheng released her own statement and said that Zhang was blackmailing her in exposure to privacy. She also claimed that she did not violate any law in China and the US.
"If I have to respond publicly to all unauthenticated information, this is my most sincere answer," she said.
Termination of Contract from Famous Brands
Zheng Shuang faced massive public backlash even after she posted her own statement. The netizens pressured the brands which Zheng endorses to cut ties with the actress. Prada alone received more than 5,000 comments, advising the brand to drop Zheng while others mocked the brand for associating with her. They posted the comments on its fall 2021 men's wear show.
Some netizens even call Zheng the "true devil wears Prada," which prompted the brand to terminate its contract with her only a week after appointing her as a brand ambassador. Moreover, other brands followed the luxury brand's footsteps and dismissed Zheng.
Her feature in Harper's Bazaar, a popular fashion magazine, was also said to have been removed from their social media accounts.
Zheng Shuang became famous for her role in the mega-hit drama "Love O2O" back in 2016.
© 2023 Korea Portal, All rights reserved. Do not reproduce without permission.