Latest 'Spider-Man 3' Photos Reveal The Sequel Is Set In Winter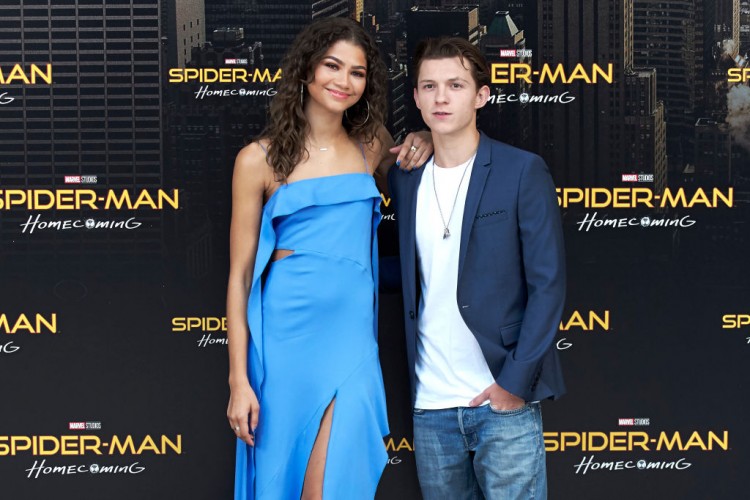 "Spider-Man 3," the upcoming sequel in the Marvel Cinematic Universe, is seemingly taking inspiration from the last clips of "Wonder Woman 1984" as the latest set photos reveal it will happen in Christmas winter.
The sequel to "Homecoming" and "Far From Home" also started filming late last year after shooting delays because of COVID-19 and the main actor Tom Holland's commitments on the "Uncharted" movie.
It worked out for the production as the new pictures from the production revealed that there are scenes in "Spider-Man 3" happening during Christmas time. There were photos showing Tom Holland's Peter Parker walking down the snowy street with Zendaya's Mary Jane coming out of a Christmas decorated donut shop, "Peter Pan Donut & Pastry Shop" with the "Merry Christmas" greeting decor.
The photos are from the Atlanta set of Marvel Studios and Sony Pictures.
"Spider-Man 3" will be the third MCU solo that will bring back not only the cast of the first two "Spider-Man" movies but also Benedict Cumberbatch's "Doctor Strange."
There are also rumors saying the movie is getting multiple actors from the two "Spider-Man" movie-verses reprising various roles. They include Tobey Maguire and Andrew Garfield, as well as Alfred Molina's Doctor Octopus and Jamie Foxx's Electro.
Marisa Tomei will also play Aunt Mae, Jacob Batalon as Ned, and so much more.
This movie is untitled for now and is officially referred to as the sequel to "Far From Home." It is directed by Jon Watts and written by Steve Ditko and Stan Lee.
Meanwhile, the "Spider-Man" actress Zendaya has also recently revealed on The South African and GQ that she is done with female roles that are "one-dimensional," and just serve the purpose of supporting the role of the male character.
She said, "It's not necessarily that any of [the scripts] were bad or something like that, I just felt like a lot of the roles that I was reading, specifically female roles, were just like, I could have played them all as the same person and it wouldn't have mattered, if that makes sense."
© 2023 Korea Portal, All rights reserved. Do not reproduce without permission.