KBS' 'Dear. M' Unveils New Teaser, Showcases A Closer Look At The Characters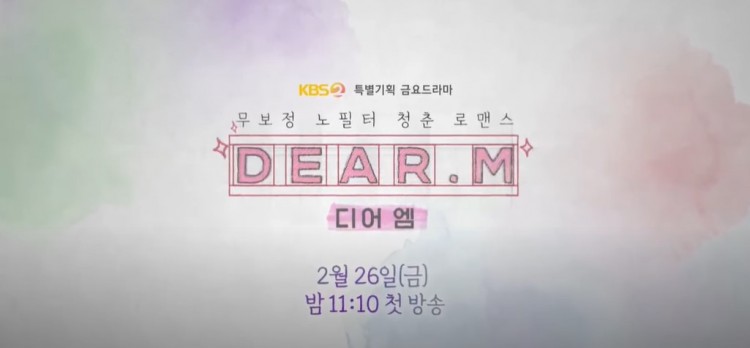 "Dear. M," an upcoming K-Drama series that revolves with the anonymous post made on the university's online community about a mysterious figure named "M," has unveiled its new official teaser that tells more about the characters of the show.
The series, categorized as a spin-off based on the popular web drama series "Love Playlist," will feature the actors and actresses, including award-winning actress and singer Park Hye-soo, NCT member Jaehyun, "Phantom Detective" star No Jeong-ee, "Love Playlist" actor Bae Hyun-sung, UP10TION's Lee Jin Hyuk, and "Live On" star Woo Da-bi.
Set in Seoyeon University, the drama series will have these characters' lives intertwined after a mysterious figure named "M'' wrote something on the community of the university that encouraged them into action.
Park Hye-soo portrays the role of Ma Joo-A, a second-year student in the Business Administration department with a warm and bright personality. She has never had a relationship before. Jaehyun portrays the role of Cha Min-ho, likewise a second-year student but in the Computer Science department who has a talent for developing apps. He has been friends with Ma Joo-A for 12 years.
No Jeong-ee reprises Seo Ji-min, a student in the Economics department. She is also a member of the university's cheering squad. Bae Hyun-sung, meanwhile, is likewise a student at the Business Administration department and is the honorary ambassador of Seoyeon University.
The new official teaser video unveils a closer look at the characters. It begins with Ma Joo-A's confession of being single her entire life but reveals she has a crush on someone, starting the conflict in the story on whether she will finally find love. Her best friend is Cha Min-ho.
It also showcases the university's power couple Seo Ji-min and Park Ha-neul, the master of relationship advice Hwang Bo-young who becomes the consultant of Ma Joo-A and Seo Ji-min. It also features Gil Mok-jin, the resident of the boys' dormitory who has been known among university students as the "serial cleaner."
"Dear. M" is airing this February 26th on KBS.
© 2022 Korea Portal, All rights reserved. Do not reproduce without permission.