SF9 Jaeyoon Poses On 'Men's Health' Magazine Cover And Will Appear On 'SF9 Workshop'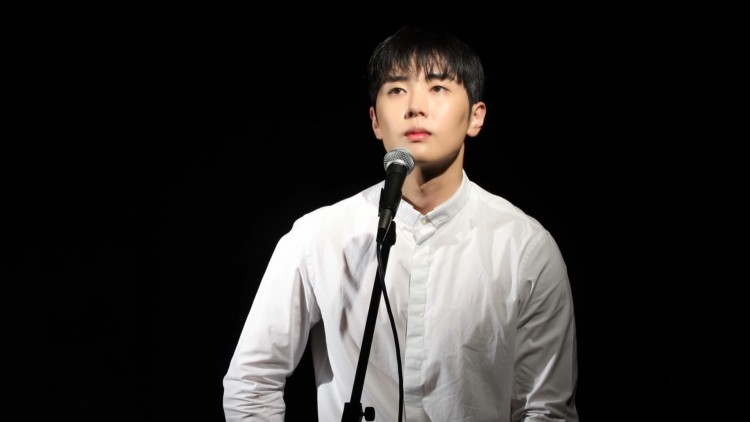 Jaeyoon is the newest idol to pose on the cover of Men's Health in Korea. The SF9 member dazzled in the said cover.
With his perfect body posing in a leather jacket and sportswear, he managed to attract fans' and readers' attention. Pulling off different styles, he exhibited a unique character that is a complement to his image.
Talking in an interview, Jaeyoon mentioned that he did not eat foods like fried chicken and gopchang, or small intestines of pork or beef, in preparation for the photoshoot. He also said that he wanted to see and perform in front of his fans as soon as possible.
Meanwhile, according to hellokpop, SF9 Jaeyoon and his multitalented group would be spending a fun-filled evening with the FANTASYs during their upcoming meeting. Announced on January 4th, they planned to greet their fans worldwide via virtual fan meeting.
In the poster of the virtual event, the nonet turned many heads as they showed off their charisma and poses, hyping up fans even more for the event. After all, the event was planned to give comfort and happiness to the fans in the comfort of their own homes, especially in these challenging times.
Furthermore, it will allow fans to build a stronger connection with their idols in the most convenient way while there is a pandemic.
SF9 members will show off their charms in the upcoming event with the concept "SepGu Sangsa." Although they have outgoing personalities, the boys will portray office workers in the forthcoming event while creating stories and narrations fitting to the theme.
FANTASYs and curious netizens may avail of the tickets via Yes24.
With the title "SF9 Workshop," SF9's virtual party, along with fans, will happen on January 24th, 6:30 PM KST. In the meantime, the February release of Men's Health will be in stores beginning January 25th.
© 2021 Korea Portal, All rights reserved. Do not reproduce without permission.