Korea's Largest Shopping Street Named Myeong-dong Faces Extended Crisis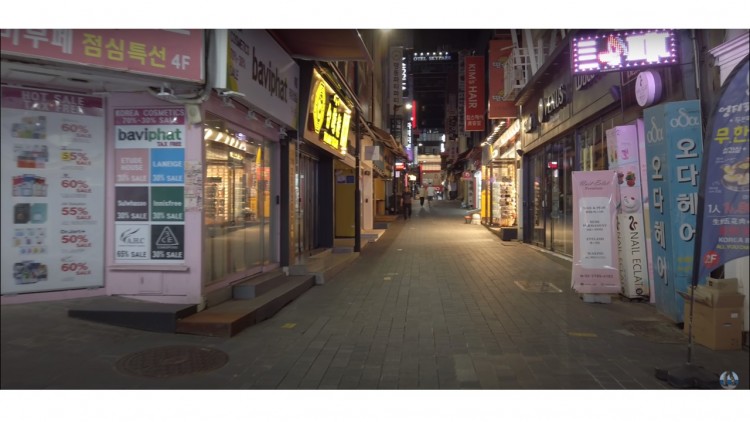 Myeong-dong is Seoul's premier shopping district. Myeong-dong is described being a place full of noise and activity. Myeong-dong used to be full of tourists, food stands, and long lines of shops.
According to global property firm Cushman and Wakefield's annual Main Streets Across the World report, Myeong-dong is one of the most expensive shopping streets in the world. Nowadays, when making a quick walk around the district, things will recognize some changes but not for good but the worse.
Myeong-dong was enduring a tough battle during the pandemic. New and old business owners say that they are struggling because many shoppers that stay home make their stores have little profit or worse, no profit totally that they choose to stay close.
According to Park Jin-yi, a 65 years old woman and an owner of a bag shop in an underground shopping mall in Myeong-dong, international tourists had disappeared since February last year. She also said that in her 30 years of business experience in the area, she has already seen many issues like political tension between China and Japan that affect the local economy, but the pandemic had been the worse.
Even though she received government subsidies and the rent reduced, the income would never be enough. According to Park Si-young, a 60 years old woman who opened a samgyetang restaurant in November, they got 20 customers in a day and will call the day lucky.
According to Kim Tae-gi, an economic professor at Dankook University, Coronavirus and the travel ban on group tours to Korea appear to be the two major factors of Myeong-dong crisis. And making matters even worse, Myeong-dong is losing its edge among local shoppers who have given more choices.
"With the absence of foreign tourists since March last year, nearly every other shop appears to be closed in Myeong-dong. And some of our stores in the area except the flagship Myeong-dong World branch have been closed temporarily ever since," said one official at the Nature Republic.
Shoppers now have a wide range of options that greatly affected the shopping district.
© 2023 Korea Portal, All rights reserved. Do not reproduce without permission.