What We Learned About Kim Seon-ho During The Actor's Historic TikTok Global Fan Meet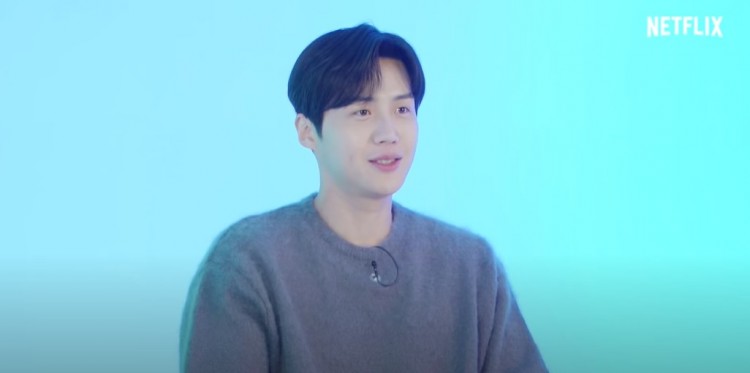 There are so many things we learned during the historic TikTok global fan meet of "Start-Up" star Kim Seon-ho, including his personal favorite episode of the hit K-Drama series. Several fans all over the world tuned in on "TikTok Stage Connect: Seon Ho's Favorite" on Sunday, January 17th.
Kim Seon-ho sat down on a live one-on-one interview to talk about his life, the behind-the-scenes of "Start-Up," and interact with the fans through virtual games, and so much more.
When asked what his favorite scenes of his own K-Drama "Start-Up" he said his top three favorites were the scenes on the third, ninth, and 12th episodes.
The actor also admitted how he admired Han Ji-pyeong, the character he portrayed in "Start-Up," who, despite being the second lead, is a significant part of the story because of how Han Ji-pyeong always feels indebted to his family.
The fans literally looked forward to the TikTok global fan meet, the first in Korean entertainment history, that started at 7 p.m. GMT+8.
"I'm still emotional from last night's [Kim Seon-ho] TikTok live and planned to make a thread of how I met him and reasons why I love him but realized that the only reason I love him is because he's Kim Seon Ho, who deserves all the love and support this world can give," @kdramabomb posted on Twitter.
The TikTok fan meet also conducted a telepathy game to which the actor revealed that he likes his hair down on his forehead when asked whether he likes the hairstyle loose or not. Furthermore, they also talked about how he got his dimples, and Kim Seon-ho said he once lied to his female schoolmate, saying he got his dimples by putting hot peas on his cheek.
The telepathy game also tested his ability to wink, and the fans know that he has a hard time doing this. This was a fun moment during the TikTok live fan meet. However, he talked about how he can cook well and how he is a hard-working actor.
Meanwhile, the actor is also about to join Moon Ga-young in an upcoming fantasy K-Drama, Moon Ga-young's agency revealed. There will be more updates so stay tuned here at Korea Portal.
© 2023 Korea Portal, All rights reserved. Do not reproduce without permission.