Joe Biden's Inauguration To Feature Artists Lady Gaga, Jennifer Lopez, Justin Timberlake, Demi Lovato, And More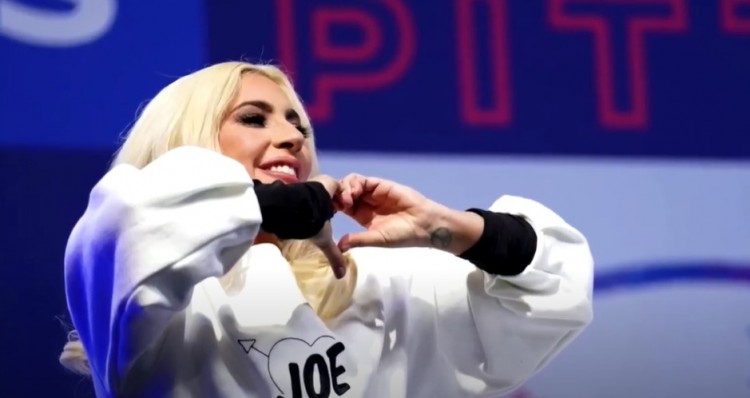 The inauguration of President-elect Joe Biden, with Vice President-elect Kamala Harris, is slated to be a star-studded event. Aside from "A Star Is Born" actress and singer Lady Gaga performing the national anthem, there will also be a special event featuring artists such as Demi Lovato, Tom Hanks, Justin Timberlake, and more.
Jennifer Lopez will also be gracing the spectators with a musical performance on Biden's inauguration on January 20.
The day has come when the winner of the United States elections, Joe Biden, from the Democrats, will replace Republican President Donald Trump after four years in office. On January 6, Congress certified his victory in the U.S. Capitol amid controversial riots and protests.
President-elect Joe Biden has been known for his work being the vice president of former U.S. president Barack Obama. Among his platforms in his presidential campaign include rebuilding the middle class, creating a more resilient economy, and so much more.
On his inauguration day, together with Harris, Lady Gaga is slated to perform "The Star-Spangled Banner." The singer has tweeted she is "honored" to join Biden's inauguration.
"I am deeply honored to be joining @BidenInaugural on January 20 to sing the National Anthem and celebrate the historic inauguration of @JoeBiden and @KamalaHarris (blue heart emoji)," Lady Gaga tweeted. She also posted a photo of her wearing a shirt with the print of Joe's name.
It could be remembered how the singer confidently denounced the Capitol riots and even called to impeach the outgoing president Donald Trump.
Her performance of the national anthem on President-elect Biden's inauguration has prompted fans to revisit her singing of "The Star-Spangled Banner" during one of the previous Super Bowl shows.
The evening of the inauguration will likewise feature a TV special titled "Celebrating America," which will air at 8:30 p.m. Eastern time on ABC, CBS, CNN, NBC, and MSNBC, with Tom Hanks hosting the show, alongside performances by Justin Timberlake, Demi Lovato, Jon Bon Jovi, and more.
NBC News' White House correspondent Geoff Bennett tweeted other details at the inauguration on the 20th. Father Leo J. O'Donovan will lead the invocation, while IAFF chapter president Andrea Hall with the pledge; Lady Gaga at the national anthem; National Youth Poet Laureate Amanda Gorman leading the poetry reading, Jennifer Lopez with her musical performance, and Rev. Dr. Silvester Beman for the benediction.
© 2022 Korea Portal, All rights reserved. Do not reproduce without permission.