Song Hye-Kyo in talks with 'Descendants of the Sun' writer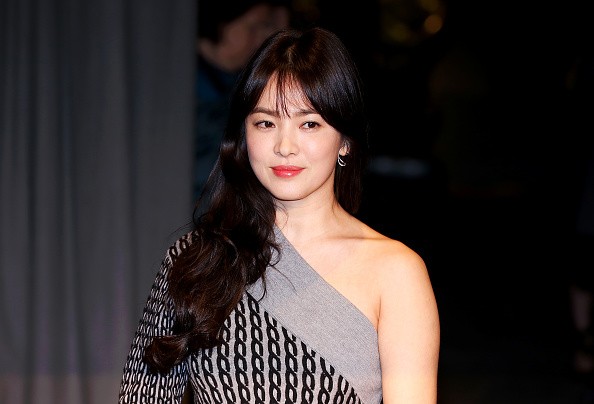 More details are coming to light as the A-list actress and "Encounter" Star, Song Hye-Kyo, gears up as the new lead in a new series written by "Descendants Of The Sun" screenwriter Kim Eun-sook.
According to Hwa & Dam Pictures, the production company of this new drama, it will be entitled "The Glory," set to start with eight episodes, and multiple seasons are planned.
Also, it is said to be a sad revenge story that can leave the watchers emotional. The plot talks about a high school student who dreams of being an architect but had to drop out because of the violence and brutality she experienced inflicted by her classmate.
Years later, her perpetrator lived a married life with a kid. The former victim became the kid's homeroom teacher and thus started her thorough revenge against the perpetrators and bystanders during her high school days.
This marks the second time she had a project with screenwriter Kim as the last time was when the hit series "Descendants of the Sun" aired last 2016.
Ahn Gil Ho will direct "The Glory" and begins production in the second half of the year. His previous works include "Memories Of The Alhambra" and "Record Of Youth."
K-Drama fans and followers know about the massive news back in 2017 where Song tied the know with her "Descendants of the Sun" co-star, Song Joong-ki. However, after only 20 months of being married, Song Joong-ki filed for divorce and was granted last June 2019.
"The Glory" is one of Song Hye-kyo's upcoming projects for 2021 after her successful series, "Encounter," with opposite Park Bo Gum, ended last January 2019. According to reports, the other project for this year of Song is entitled "Now, We Are Breaking Up."
© 2021 Korea Portal, All rights reserved. Do not reproduce without permission.