TREASURE's 'The First Step: Treasure Effect': A Reason To Check It Out Now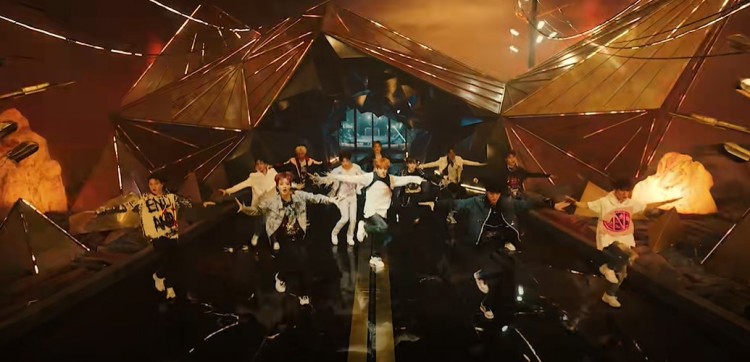 The first full album of the rookie boy group TREASURE topped the iTunes album charts in 18 countries, as per YG Entertainment.
"The First Step: Treasure Effect" was released yesterday, January 11, 6 PM KST. It completes the "First Step" series, which started with the group's debut single album. Shortly after the album's release, it topped the iTunes album charts of countries like Thailand, Singapore, Hong Kong, and 15 more countries.
The pre-orders of "The First Step: Treasure Effect" album had over 250,000 copies. With this comeback album, the number of pre-orders indicates that TREASURE will likely be setting a personal record in first-week sales.
In an interview, Bang Ye Dam said that the album contains their warmest wishes and encouraging words. He further said that the album contains elements that suggest fantasy and musical theater.
Also, in Japan, the boy group's "My Treasure," their comeback title track, was reported number one on Japan's AWA music chart. The said track hit number one shortly after release.
"My Treasure" gives a positive vibe. Its lyrics encourage listeners, giving them strength and happiness in these trying times.
In their fantastic and uplifting music video, the TREASURE members dazzled in their vibrant outfits, complementing the theme of their album: "we all are precious and shine like gems," as per Bang Ye Dam.
Doyoung said that the track "My Treasure" has a contrasting color compared to their previous songs. He noted that it had a bright and hopeful genre. When he heard its title, he felt refreshed. He was recharged with good energy while recording it. He hopes the listeners to get the same feeling. He said that their goal is for the song to be a source of strength for everyone who listens.
Bang Ye Dam also said that he would like their group to be called "healing-dol," a combined word of "healing" and "idol." He hoped that a single person, even just one, gains strength from listening to their song.
Check out "My Treasure" on YouTube.
© 2021 Korea Portal, All rights reserved. Do not reproduce without permission.