Mnet Announces 'Girls Planet 999' Global Girl Group Project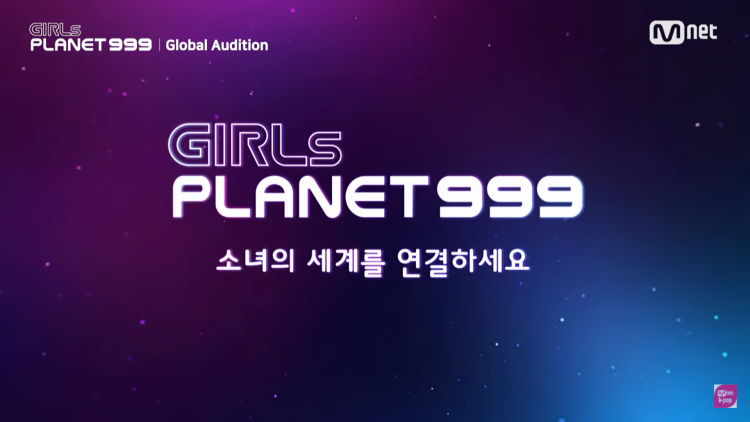 Mnet revealed its plans to launch a new audition show titled "Girls Planet 999" this year.
The K-pop girl group debut project shall be open to female Korean, Chinese, and Japanese aspirants who, despite having different languages and cultures, "have the same dream of debuting as an idol group," as announced by Mnet on Jan. 11.
"Girls Planet 999" will be a reality survival show that shall serve as the female counterpart of the former Mnet program, "I-LAND," which featured over 20 young male KPop trainees back in 2019.
Back then, Mnet has partnered with Weverse, Big Hit Entertainment's fan community platform, to extend a global audition for "I-LAND."
Likewise, the television music channel is gearing up with the game company NCSOFT to host an official "Girls Planet 999" platform through UNIVERSE, where K-pop fans worldwide can see various digital content and services, along with a global voting system for the final debut lineup.
Furthermore, the first teaser for the project was released. The one-minute video opens with a quote from Lewis Carrol's classic book, "Alice in Wonderland," which reads: "Every adventure requires a first step."
A girl can then be seen walking across a wide snowy field, eventually coming across two other women on a different planet, which is presumably the imaginary world named "Girls Planet." Towards the end, the text states that it is "a new world where dreams become reality."
Mnet posted an announcement about the requirements for "Girls Planet 999." Essentially, applicants should be born before Jan. 1, 2006, and should be from Korea, Japan, and China. Females born with a different nationality are still welcome to apply, as long as there are ties to the three aforementioned countries. Further details about the application process, qualifications, as well as program details can be found on their official website.
© 2023 Korea Portal, All rights reserved. Do not reproduce without permission.