Here Are The Korean Actors Who Resemble Most Of Their Features From Their Fathers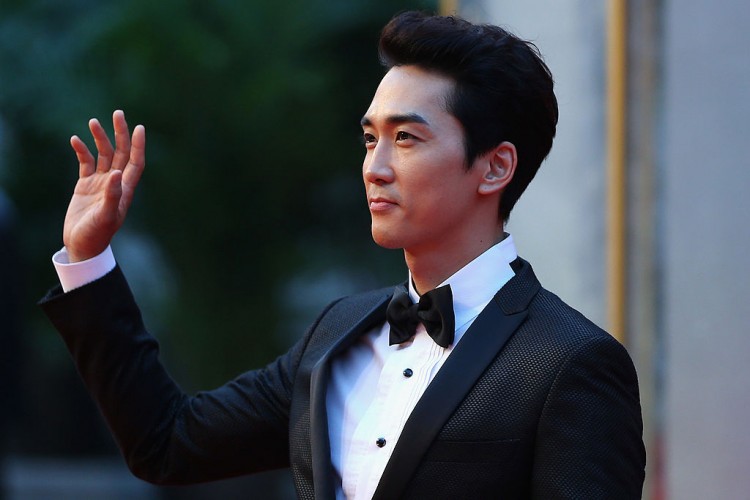 The adage "it runs in the blood" is right, especially when you get to know these Korean actors who got most of their visuals from their fathers. Actually, it could either be the two. They can resemble features from their mom or their dad. Looking at the pictures of these Korean celebrities, you will surely be amazed.
1. Jang Dong-gun, 48 years old
The first Korean actor on our list of celebrities who resemble the features of their fathers is Jang Dong-gun. He inherited his father's huge and round eyes, as well as the straight nose and perfectly-created lips. Jang Dong-gun's oval face, meanwhile, comes from her mom, according to hellokpop.
Jang Dong-gun is known for her portrayals in the movies "Seven Years Of Night," "Dangerous Liaisons," "Laundry Warrior," and so much more.
2. Song Seung-heon, 44 years old
When the image of Song Seung-heon's father came out, the netizens and the fans commented that his father is actually more handsome than him. However, the features are there. The fans also noticed how his father looked like Hyun Bin.
Song Seung-heon has acted in various TV dramas, including "Autumn In My Heart," "Player," "The Great Show," and more. He is also a model.
3. Lee Jong-suk, 31 years old
hellokpop stated that if Lee Jong-suk's father were as young as him today or anywhere in time, his dad would also be scouted by several talent agencies. If you look at the photos, they vividly resemble each other.
Lee Jong-suk is known for the drama series "While You Were Sleeping," "Pinocchio," "Doctor Stranger," "I Can Hear Your Voice," and more.
4. Jae-Joong Kim, 34 years old
Actor and singer Jae-Joong Kim looks a lot like his dad. Apart from the facial features, the fans noticed how his father looked like a man from the Western world.
Jae-Joong Kim is a member of JYJ, and is also one of the original members of the TVXQ boy band. Here are more Korean actors who got most of their visuals from their fathers.
© 2023 Korea Portal, All rights reserved. Do not reproduce without permission.