Will B.I Make A Comeback Soon? Former iKON Leader Allegedly Said He Has Something For His Fans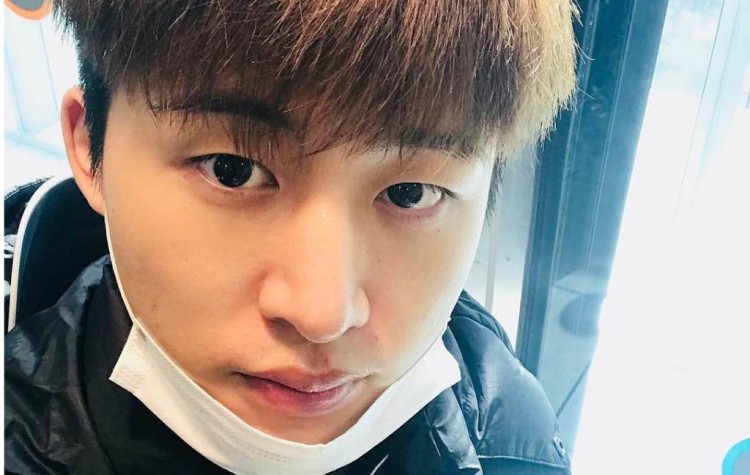 Speculations about former iKON member B.I returning to the music scene after a long hiatus broke on Thursday, Jan. 7. The "Love Scenario" singer, reportedly, hinted at his possible comeback through a message he wrote for his avid followers.
A report from a Korean publication claimed B.I revealed that he had several things to share to his devoted supporters last year. He, allegedly, added that he would be releasing pieces of information about what happened to him last year and what his plans are in the near future. No concrete pieces of evidence can prove that these statements are true.
Most, if not all, fans are aware that the ex-iKON leader was forced to quit the group after was accused of attempting to buy marijuana and Lysergic acid diethylamide (LSD) IN 2016. After announcing his departure from the South Korean boyband, YG Entertainment confirmed that the contract of B.I was terminated accordingly.
In a statement, the agency, who also handles BLACKPINK, apolologized to everyone who were affected by B.I's mistake. YG Entertainment even divulged that the "Bling Bling" hitmaker felt so ashamed of what he had done. The drug allegations, reportedly, affected YG Entertainment as its stocks plummeted to 31,950 Korean won on June 12, 2019. According to Soompi, it was a 4.05% drop from its previous stock value.
B.I, in an Instagram post, expressed his remorse for his actions and revealed the primary reason behind his departure from the group. At the time, the "Killing Me" singer shared that he really wanted to rely on something as a distraction for he was doing through challenging and painful times.
He even apologized to his devoted supporters, who were upset and frustrated because of his wrongdoing. The drug allegations and the trouble he ignited are two of the major reasons why he left iKON, adding that he intended to self-reflect on his faux pas.
This is not the first time that B.I was rumored to be returning to the entertainment industry after an extensive break. As a matter of fact, IOK Company disclosed, in December 2020, that the former iKON member is very much likely to comeback soon. However, the agency is also considering several factors such as the perils brought by the ongoing COVID-19 pandemic and the negative views of the public following his infamous drug scandal.
A representative of IOK Company stated that B.I has been preparing for his return. It was, then, revealed that the talent agency has yet to decide if the ex-iKON leader would be relaunched as a solo artist, a member of a new South Korean band or a producer. The same source claimed that, while everything is being set in stone, B.I has been very busy doing humanitarian works and volunteering activities that he did not disclose to his management.
B.I, reportedly, donated face masks and other health and sanitary items worth 200 million won to the NG World Vision. The "Goodbye Road" hitmaker was even sighted doing a volunteer work for a fan project, which involved delivering coals to a community in Incheon, in December 2020.
For more K-Pop news and updates, stay tuned to Korea Portal.
Korea Portal owns this article.
Written by John David.
© 2021 Korea Portal, All rights reserved. Do not reproduce without permission.