Coca-Cola Indonesia Features BTS In Its New Ad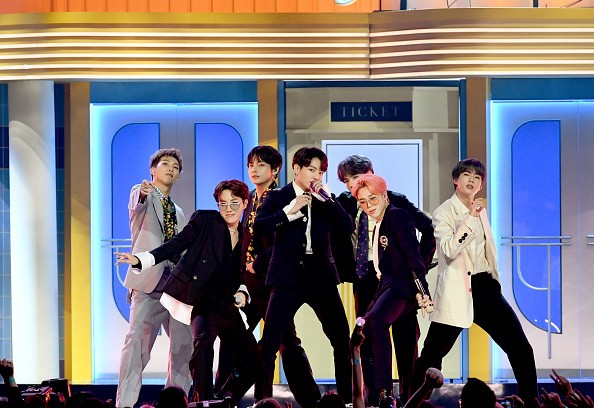 Coca-Cola Indonesia has released its newest advertisement, and BTS is confirmed to be the voice behind the ad's theme song. This is yet another achievement from the award-winning K-Pop group.
The world's popular soda company has recently unveiled its newest ad that featured beautiful music and likewise trended online. The fans, particularly the ARMY or the Adorable Representative M.C. for Youth swiftly noticed that the voice in the ad's song resembled that of BTS. According to BTS's management, Big Hit Entertainment, they are confirming that it is the voices of BTS, Jungkook, Jimin, Jin, J-Hope, Suga, V, and RM, that is in the ad, KPopStarz also reported.
Coca-Cola has been known for its heart-warming and impactful ads worldwide. The new ad of the soda company's Indonesian outlet showed how their products are delivered to customers, from the manufacturing process to delivery toward reaching stores and vending machines ready for purchase.
Netizen @flwrboykoo wrote on Twitter, "This is such a random compilation of things, but it's the greatest gift I've ever received."
"...ARMY is super engaged, fascinated... and Indonesia is an incredibly promising & important growth market," @_judyknows meanwhile posted on Twitter.
In the beat of a blues and rock song, the lyrics of the song read, "Won't you follow me into the jungle (yeah) / Ain't no god on my streets in the heart of the jungle..."
It is reportedly based on and the cover of the "Jungle" song originally sung by X Ambassadors.
This is not the first time BTS has been part of a consumer brand campaign. The K-Pop boy band had also been previously featured in Coca-Cola summer cans in 2018. Their animated and cartoon versions have also been part of one of the ad campaigns of Downy.
BTS achievements are on a roll. Just a week after they took over the World Digital Song Sales of Billboard, BTS is regaining the number one spot with their song "Stay." It is their 25th song to reach the top spot.
© 2021 Korea Portal, All rights reserved. Do not reproduce without permission.