Top 7 Female K-Pop Idols Who Have Beautiful Manga-Like Visuals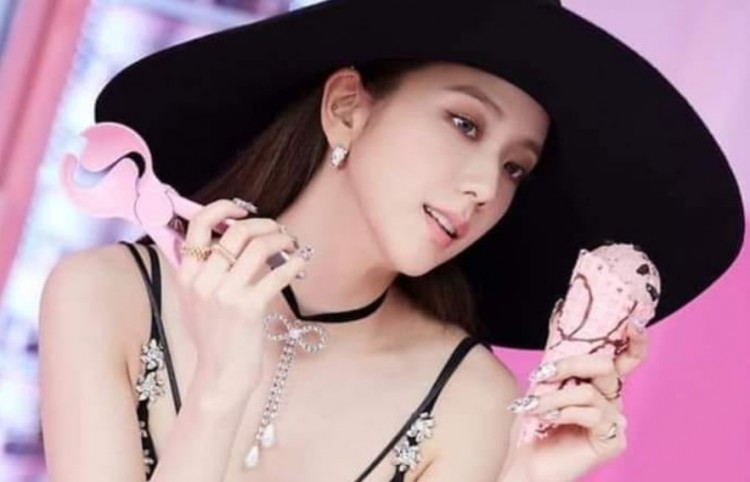 Many of your favorite female K-Pop stars are known for their beauty distinct anywhere in the world. However, there are these female idols in Korean entertainment who are popular for their manga-like visuals. It's the blend of Korean and Japanese in this top seven list on Korea Portal.
1. Jisoo, BLACKPINK
Jisoo is no Japanese, but her classic Korean beauty is noticeable, for it resembles your favorite manga visuals. She is renowned for her larger eyes, straight eyebrows, high-bridged nose, plump slips, and supple skin.
She was first a YG Entertainment trainee in August 2011, and in 2016, she became a full-fledged member of BLACKPINK. Jisoo is the main vocalist and visualist in the female K-Pop group.
2. Chorong, Apink
Chorong is the oldest member of Apink, but her youthful glow does not show like it. Her big eyes, high nose bridge, plump lips, and beautiful skin make her one of the most resembling K-Pop artists to Japanese manga characters. She is often regarded for her innocent looks.
3. Minju, IZ*ONE
This IZ*ONE member has been praised for her stunning visuals even before she appeared in the reality show "Produce 48." Since then, people have noticed her visuals, specifically her eyes that resemble that of a beautiful doe, full lips, high nose bridge, and a face smaller compared with others.
4. Wendy, Red Velvet
Red Velvet's Wendy was part of the pre-debut group of SM Entertainment, SM Rookies, before debuting to Red Velvet. Other than her popular songs, she has been known for her cover of "Speak Now" by Taylor Swift and the track "Because I Love You," one of the soundtracks in the Mnet drama series "Mimi."
Many fans say that her manga-like visuals resemble that of a class president in the Japanese comics. She also has doe-like eyes, supple skin, and so much more.
5. Yuna, ITZY
ITZY's Yuna also makes it to the list of the female K-Pop idols with manga-like visuals. She is not even in her late 20s or 30s, but she already exudes one of the characters in a romantic or comedy manga. Her V-shaped jaw and full lips, among other features, tell her resemblance.
6. Nayeon, TWICE
You bet TWICE's Nayeon will also make it to the list, and no wonder because of her V-shaped features, beautiful skin, and so much more.
7. Yein, Lovelyz
Think about the female K-Pop stars that have manga-like features, and Lovelyz's Yein will always make it to the list. Born in Incheon, this singer is the younger member of the group.
We have more details and the latest news about your favorite K-Pop idols. Keep it tuned here at Korea Portal.
© 2023 Korea Portal, All rights reserved. Do not reproduce without permission.