Gucci Unveils Collection Featuring Japan's Doraemon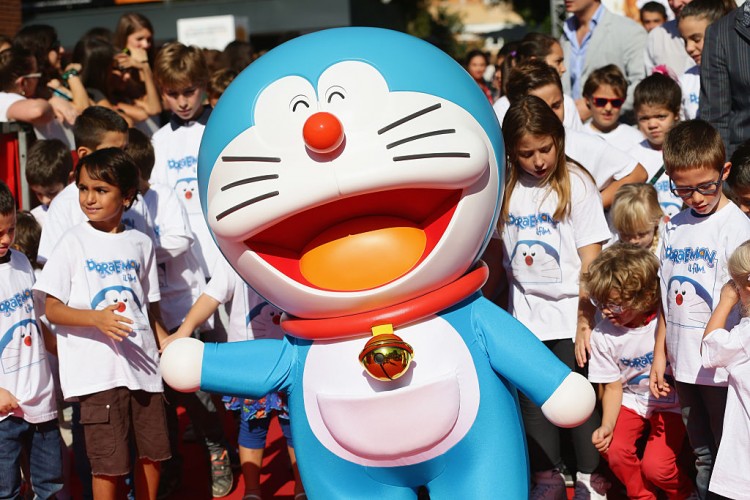 Renowned luxury fashion house Gucci is being endorsed by celebrities including singer Lana Del Rey, actor Jared Leto, and K-Pop sensation Kai from EXO. Currently, the luxury fashion brand has welcomed the newest member of its family, the Japanese anime character Doraemon.
Following its partnership with "Pokémon GO," likewise a Japanese gaming brand, Gucci has recently unveiled its capsule collection featuring Doraemon, in time for the celebration of the 2021 Chinese New Year.
Gucci is giving tribute to Doraemon with this statement posted on its official website, "Born on September 3rd, 2112, a cat-type robot was sent from the 22nd century to help a young boy called Nobita with secret gadgets from his four-dimensional pouch. A playful character, Doraemon hates mice and loves Dorayaki, a sweet pancake."
The catalog features intricately designed Doraemon shoulder bags, jersey jackets, nylon jackets, slippers, tote bags, shoes, and more.
The classic Gucci print is on the products' materials, but this time, with this collaboration, the figure of Doraemon is seen on the design. It features the anime character in various forms, including sleeping, goofing off, and playing Doraemon.
This tie-up is also part of the Cruise 2021 collection of the Italian fashion brand.
The prices of the items range from $189 to $5,351 and are now available via the official web store of Gucci and select Gucci stores. However, the capsule collection is currently in pre-launch and will be unveiled officially on January 12th, a month prior to the Chinese New Year. There will also be Year of the Ox-inspired Doraemon items and thematic pins.
Founded in the 1920s, Gucci is a luxury brand that started in Florence, Italy. Its catalog includes handbags, ready-to-wear, shoes, makeup, fragrances, accessories, and home decor.
Meanwhile, Doraemon was first introduced in the 1960s as Japanese manga series, written and illustrated by Fujiko Fujio, the pen name of Motoo Abiko and Hiroshi Fujimoto.
© 2023 Korea Portal, All rights reserved. Do not reproduce without permission.