2020's Best Moments In Korean Entertainment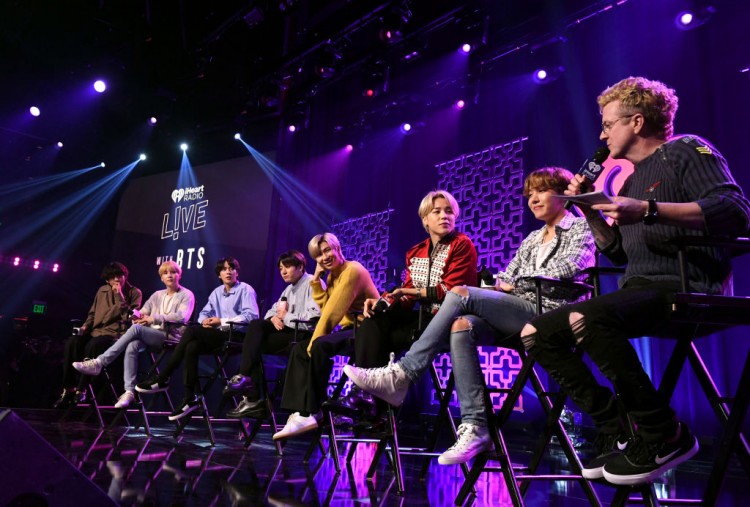 2020 has been a tough and challenging year for everyone. The greatest battle is probably the ongoing pandemic that left various businesses closing, people losing their jobs, and the global population suffering.
Yet, this should not be a reason as to why you should not celebrate the New Year 2021, greet the people who have been part of your lives this year, and be thankful for the blessings you have received despite the tribulations.
It will never be easy to let go of 2020, considering there are several memorable moments that happened in K-Pop, K-Drama, K-Movie, and the whole industry of Korean entertainment. Here are the Korea Portal's best picks.
Selena Gomez singing a K-Pop song with BLACKPINK
2020 is a historic year, with K-Pop groups like BLACKPINK and BTS launching their first full English-language songs. BLACKPINK unveiled the song "Ice Cream" on August 28th, featuring the voice of United States-based pop singer Selena Gomez. The music video now has garnered more than 450 million views.
'Start-Up' and more: The overwhelming support for K-Drama
It remains a mystery as to what makes K-Dramas more celebrated than other foreign television series that similar to the worldwide admiration for K-Pop, the support for these Korean drama series is also overwhelming.
This year is when viewers were touched, laughed, cried, and screamed at K-Dramas like "Itaewon Class," "Start-Up," "It's Okay To Not Be Okay," "World of the Married," and so much more.
The 'Crash Landing On You' craze
Starring Hyun Bin and Son Ye-jin, the support for "Crash Landing On You" also deserves recognition. It is interesting to note that even until today, months after the last episode was released, fans are still talking about the drama series and even pitching ideas for a sequel.
Controversies encountered by Korean stars
This may not be considered the "best moment" but deserves noticing because of its impact on the industry. 2020 did not happen without controversies, from conflicts of K-Pop singers against their own fandoms over fancam videos, plagiarism allegations among artists, and recently, legal actions taken by entertainment management agencies against the artists.
K-Pop artists show support for 'Black Lives Matter'
The Black Lives Matter movement, otherwise known as BLM, is a campaign launched after the killing of African-American George Floyd at the hands of the police in May 2020. Several miles away from where it happened, Korean artists supported the movement, including BTS, Eric Nam, MONSTA X, and more celebrities in K-Pop.
The list can continue when it comes to the best moments in Korean entertainment this year; there are more. 2020 was filled with both happy and difficult moments. Everybody wishes for a better 2021, but no one knows what is about to happen.
© 2022 Korea Portal, All rights reserved. Do not reproduce without permission.