Dua Lipa Slays In Her Christmas Performance Wearing Valentino Couture On 'Saturday Night Live'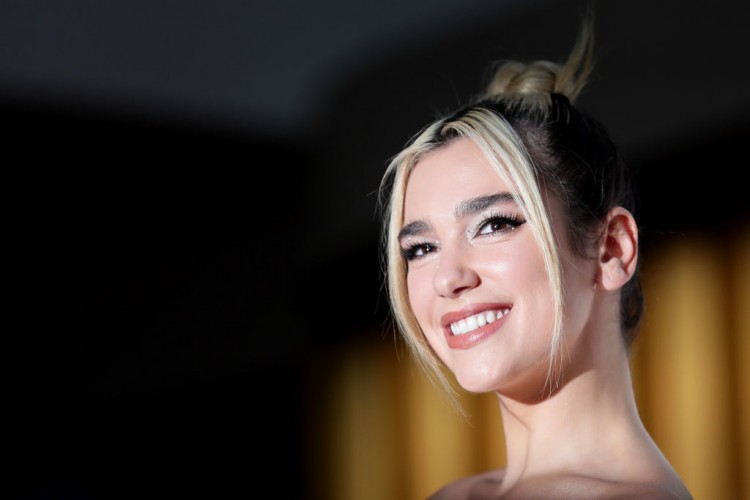 With the stage lit up with shimmering and beautiful Christmas trees and lights, Dua Lipa graced the recent episode of "Saturday Night Live," performing her biggest hits and wearing a designer collection.
She was featured in two separate performances on the show, two different songs, and each having Dua Lipa wearing sophisticated outfits.
The singer-songwriter, who had her first "Saturday Night Live" appearance in February 2018, sang "Don't Start Now," sporting a bustier with leopard prints on the stage decorated with Christmas lights and a wreath. This song has landed on top two on the Billboard Hot 100, and toward the end of the performance, she greeted, "SNL! Happy holidays!" She also blew a kiss to the viewers.
If this first performance is glamorous and wonderful already, her second presentation on "Saturday Night Live" will bring out your goosebumps.
She chose the song "Levitating," the same song she performed at the 2020 American Music Awards, and she sang this latest single from her second studio album, "Future Nostalgia," styled in a Valentino couture gown accessorized with a massive feather and stunning pieces of jewelry.
Her "Don't Start Now" performance featured her vintage Azzedine Alaïa top and leopard prints. The flowy white dress captured in her "Levitating" performance is from the Valentino FW20 Couture collection, according to Harper's Bazaar.
Her accessories included Fabergé jewelry, James Ganh convertible emerald-cut emerald, and diamond cluster ring. Her stylist is Lorenzo Posocco.
Dua Lipa posted on Instagram how she is honored to be back on "Saturday Night Live" for their last show in 2020.
The singer-songwriter wrote, "It was such an honour to be invited back to the SNL stage for their last show of 2020. Felt so lucky to be rounding off my year with these performances and for SNL to have had me on for a skit too!"
© 2023 Korea Portal, All rights reserved. Do not reproduce without permission.