What Are The Skincare Products BTS Members Are Using?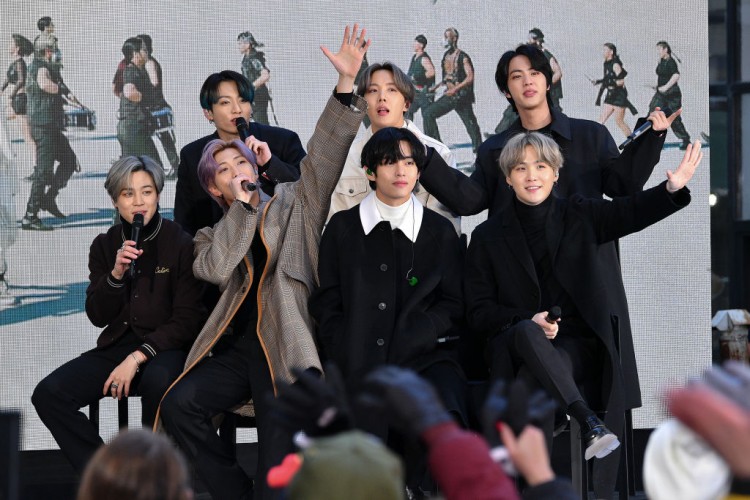 The BTS boy group often finds themselves appearing in live television shows, awarding ceremonies, concerts, and a whole lot more. Min Yoon-gi, Jin, Jeon Jung-kook, Nam-joon Kim, Jung Ho-seok, Park-Jimin, and Tae-Hyung Kim must not only keep their good vocals, but they should also take good care of their skin.
Don't you love how their skin looks? Just like with your favorite drama stars and celebrities in Korea, their skin is seemingly the best in the world. Seriously speaking, are they using the Korean beauty products that you also have?
Recently, the BTS members revealed their skincare secrets. Apparently, they are also using the skincare brands that you may probably have right now in your closets and drawers.
Tae-Hyung Kim, otherwise known as Taehyung, is known to use the PHYSIOGEL Daily Moisture Therapy Creme 75ml in his skincare regimen. This brand offers skin products for deep hydration that offer long-lasting results for sensitive and fragile skin.
Meanwhile, Hoseok is a fan of MEDIHEAL OfficialTea Tree Essential Blemish Control Mask. Not only is Jung Ho-seok a very funny and witty guy in the group, but he is also conscious of keeping a good-looking skin. Known as Korea's number one sheet mask, this product infuses herbal extracts to minimize any signs of trouble with the skin. It uses natural ingredients.
The entire singing team of BTS loves Bobbi Brown's Extra Eye Repair Cream for reviving the way their eyes look after a full day of work, or singing gigs. Infused with natural plant oils, peptides, and humectants, this eye cream repairs fine lines, dark circles, puffiness, and so much more.
Lastly, RM is known for his kissable red lips. How does he achieve this? He uses what many of you also have on your shelves, the Vaseline Lip Therapy Stick Rosy Lips Plus Vaseline Lip Therapy Lip Balm Mini Rosy. Vaseline is a well-known brand under Unilever, offering everything you need for such glowing skin.
© 2023 Korea Portal, All rights reserved. Do not reproduce without permission.