See Your Favorite Korean Female Idols Looking Fierce In Blue Jeans And White Shirt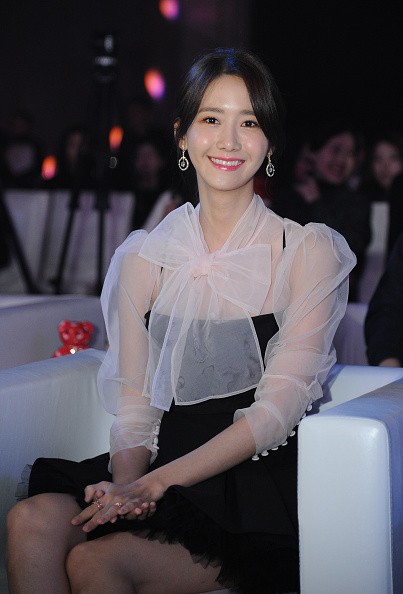 In the world of Korean entertainment, celebrities are pressured to get glammed up with the best appearances. As a matter of fact, many of your favorite Korean celebrities in drama and music are endorsers of luxury fashion brands.
EXO Kai is an endorser of Gucci, "YG Princess" Jennie does endorsements for Chanel, BLACKPINK Lisa is with Prada, Baekhyun is with Burberry, BLACKPINK's "Miss Korea" Jisoo does modeling for Dior, GOT7 Jackson is with Armani, EXO Sehun models for Cartier, and so much more other Korean celebrities affiliated with a luxury fashion brand.
To see your favorite Korean idols in simple blue jeans and a white shirt is a break from the glamorous side of the industry. Who among your K-Drama and K-Pop female favorites looked perfect in their white shirts and blue jeans? Let's find out.
Girls' Generation Yuna
Wearing blue jeans and white shirt requires confidence as it will show much of the person's skin and figure. Yuna of Girls' Generation is fearless with her blue jeans and white shirt.
Her simplistic outfit boasts of her pelvic line and slender body. With the outfit pairing, this "SMTown The Stage" star is captivating to her viewers, fans, and followers.
Kang Seul-gi, Red Velvet
Red Velvet's Kang Seul-gi also looks well and beautiful with her blue jeans and that white shirt. The pelvic line is seen, and impressively, it also showcases her figure as aside from being a singer, she is also a dancer.
Ryu Soo Jung
One of the queens of K-Drama, Ryu Soo Jung, also took social media by storm, sporting blue jeans and white shirt. She is known for having a wide pelvis and legs, and these just got emphasized with her fashion.
Among Ryu Soo Jung's dramas include "Let's Only Walk The Flower Road," and her TV shows include "Sing Street," "Idol House," "We K-Pop Friends," "Idol Challenge: Another Class," and so much more.
© 2023 Korea Portal, All rights reserved. Do not reproduce without permission.