Thai Korea-Based Vlogger Features 'Start-Up' Shooting Locations In Her YouTube Video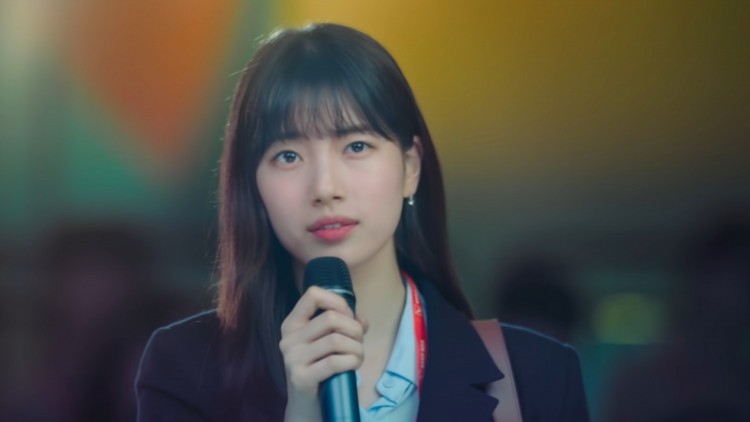 The high-rating Korean drama "Start-Up" aired its final episode on December 6th, but it will always leave an imprint on several fans around the globe who have come to love the popular Netflix series.
In fact, this Korea-based blogger named Babo Prae, who is Thai, posted a vlog that takes her subscribers to the shooting locations of "Start-Up."
She spoke in both Thai and Korean languages, and the video runs for about 10 minutes.
Thailand's Babo Prae journeyed to SandBox with her showing the filming locations of the popular Korean drama. In her YouTube channel, she shared clips of her visiting Nodeul Island, where SandBox was filmed.
"Well, the beginning of SandBox was about sand right," Babo Prae said. "Yeah, Nodeul island is also made from sand and it's made in 2019."
She likewise said that the exterior SandBox building was filmed in a separate location, particularly at the Oil Tank Culture Park.
She also visited the corn dog restaurant of the grandmother of Seo Dal Mi, where the show's renowned small birdhouse can be found. It is the location where the young characters of Han Ji Pyeong and Dal Mi exchanged letters.
"I remembered the scene that Dal Mi came to the SandBox for the first time and found his sister," Babo Prae stated in the vlog.
The filming locations of "Start-Up" included the Oil Tank Culture Park, Nodeulseom Island, Yeouido Hangang Park by the Floating Stage, and the Dongjak Bridge, among many others.
Throughout its airing, "Start-Up" is among the highest-rated dramas on Netflix. Set in the fictitious Korean version of Silicon Valley, it tells the story of young entrepreneurs dreaming of launching what will be one of Korea's largest tech firms. It stars Bae Suzy, Nam Joo-hyuk, and Kim Seon-ho.
"Start-Up" is created by Park Hye-ryun and Oh Choong-hwan.
© 2023 Korea Portal, All rights reserved. Do not reproduce without permission.