President Trump Criticized For Hosting Christmas Parties Amid COVID-19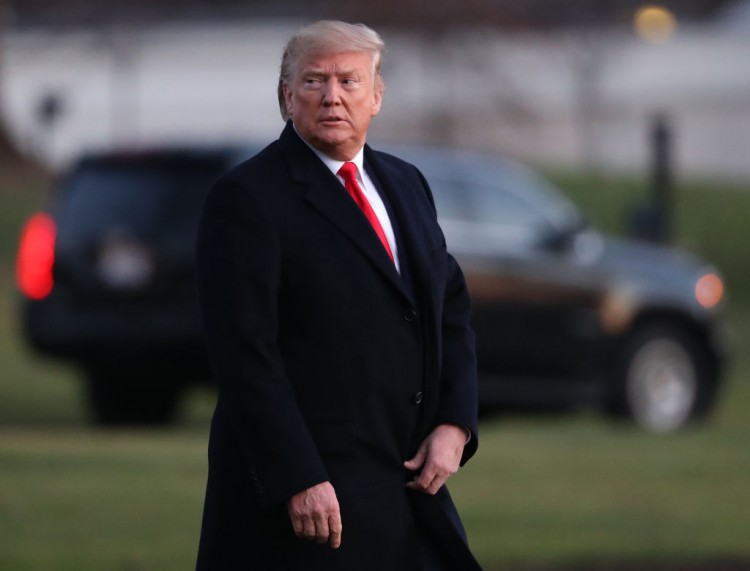 United States President Donald Trump is in hot water over Christmas parties he is hosting in the White House that do not adhere to safety protocols.
President Trump recently hosted an event in the White House to celebrate the Jewish festival, Hanukkah, with around 200 people attending. Social gatherings are facing a lot of restrictions amidst the COVID-19 pandemic, as there should be social distancing, and health protocols should be followed while they happen.
Photos taken during the event showed that while many of the attendees wore face masks, they were not following social distancing guidelines since they were in very close proximity to each other.
The following day, December 10th, the White House also conducted the annual Congressional Ball, also dubbed as the "Covid Ball" by his political opponents and detractors.
The U.S. president, due to these, has faced criticisms for hosting such extravagant Christmas parties while America and the world battle the coronavirus pandemic that is just increasing in the number of infections and deaths as Christmas fast approaches. Recently, Los Angeles has yet revised and had its quarantine measures with stricter provisions due to the uncontrollable increase of COVID-19 infections.
There were comments saying the president is hosting the parties with hundreds of people not wearing face masks, to which the U.S. president answered.
"Well, they're Christmas parties, and frankly, we've reduced the number very substantially, as you know. And I see a lot of people at the parties wearing masks," he said.
One of the attendees at the event, U.S. health secretary Alex Azar told CNN he felt "safe" and "comfortable" while at the gathering.
In the United States, COVID-19 infections have already breached the 16 million mark, with more than 290,000 deaths recorded. Globally, there are now more than 71 million infections, approximately 1.5 million deaths, and around 45 million recoveries.
© 2023 Korea Portal, All rights reserved. Do not reproduce without permission.