'Crash Landing On You' Season 2 Rumor Mill: Producers Looking For Shooting Locations?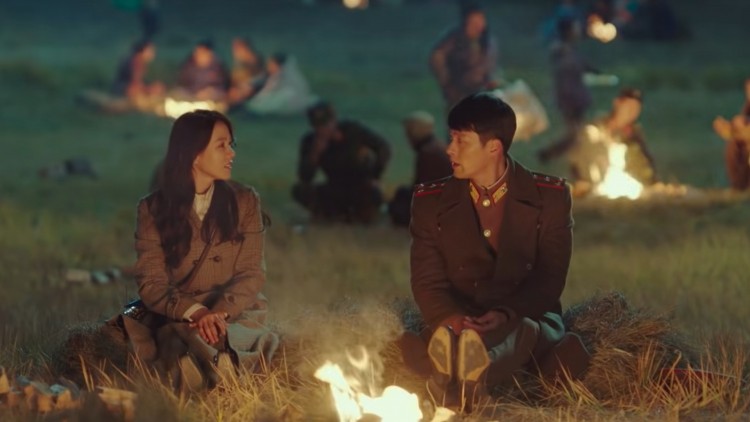 It is undeniable how "Crash Landing On You," starring the on-and-off-cam couple, Hyun Bin and Son Ye-jin, has taken the world by storm. Based on news media reports, it is named the second highest-rated Korean drama of all-time, garnering an estimated 6.3 million viewers in the country.
Due to this unprecedented success, fans and viewers of "Crash Landing On You," a TV series that tells the story of a chaebol heiress who found serendipity within North Korea because of a paragliding accident and a special officer in the country who falls in love with her, are hoping there will be a sequel.
Since the series ended, they have posted their sentiments and wishes on social media on the possibility of the second season. There are actually rumors circulating that producers of the series are already looking for shooting locations for the sequel.
Viewers are wanting to see the characters of Hyun Bin and Son Ye-jin getting married, and starting a family in the story.
The allegations also stated that the team only stopped shooting due to COVID-19.
However, there has been no official confirmation even from Netflix with regards to the talked-about "Crash Landing On You" season two. The plot and the story are not yet even in the works.
The rumors went on saying that the production will begin in 2021, and the alleged season 2 will get released in 2022.
Netflix has not yet confirmed this, nor released its official statement regarding the "Crash Landing On You" sequel.
In other news, "Crash Landing On You" has likewise been named recently as the most searched K-Drama in Google Philippines.
There are several Netflix shows in the K-Drama category launching in 2021. These include: "Kingdom: Ashin of the North," "Love Alarm (Season 2)," "Younger," "Annarasumanara," "Finger," "Hellbound," "Move to Heaven," "Sweet Home," "The Silent Sea," and so much more.
© 2023 Korea Portal, All rights reserved. Do not reproduce without permission.