Samsung Releases MicroLED TV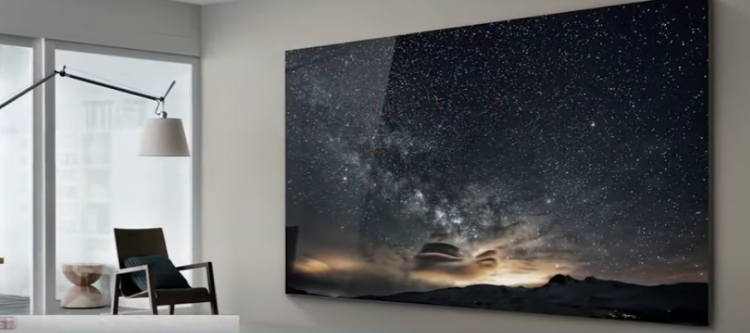 Samsung Electronics is doing everything it can to stay ahead of competitors. Just this December 10, they announced the launch of their MicroLED TV.
The company states that their new offering is unlike anything seen on the market today. It offers better color vibrancy. The first time that the company introduced a MicroLED display was in 2018. Called "The Wall," it featured configurable modules that can be installed. This was initially only offered to businesses. This time, they offer a 110-inch prefabricated model for consumers.
Samsung Electronics realized just how much consumers are looking for larger screen TVs for their homes. Han Jong-Hee, president of Visual Display Business in the company, says that the new LED tv will "redefine what at-home experiences mean for consumers around the world."
While it is only being offered as a large-screen display at the moment, the company plans to expand the whole MicroLED lineup by next year. They plan to produce televisions at around 70 and 80 inches, as this is what the public is demanding.
Meanwhile, it seems the company's sales for wireless earphones in the third quarter of the year have gone down. It went down by 1 percent for the period of July-September. Sitting at the top is still Apple, although they have also experienced a plunge in their third-quarter sales compared to last year.
After Apple, Xiaomi is the next one to sell the most wireless earphones. Of the top ten most bought earphones from July - September, four of those are manufactured by Xiaomi. Samsung is the third in market shares.
It seems that people are looking to buy a cheaper brand during the pandemic. Most are not willing to spend more than $100 on their wireless earphones. More than 56% of the sales are sold for less than $100.
© 2021 Korea Portal, All rights reserved. Do not reproduce without permission.