Countdown Begins For The 2023 FIBA World Cup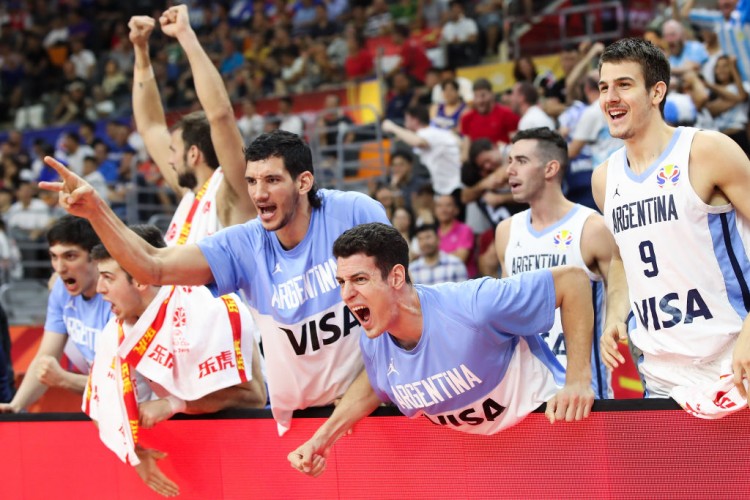 Three Asian countries, Japan, Indonesia, and the Philippines, are chosen to host the 2023 FIBA World Cup. The countdown has started, and the stunning official logo has been unveiled.
The logo features a beating heart in the colors of red, white, and blue with the golden trophy as the highlight. It is part of the #DontMissABeatCampaign that speaks about hearts beating together, beating the distance, and how the exciting games are slated to happen in 2023.
According to their official statement, the International Basketball Federation stated, "The three host countries all have a strong passion for basketball and this love of the game is embodied in the new FIBA Basketball World Cup 2023 logo, which will bring together millions of fans, with millions of hearts beating as one."
The concept of the logo for the 2023 FIBA Basketball World Cup comes from three major elements: a heart, the Naismith Trophy, and the year 2023. The heart is designed sideways to denote the passion of the world for the game, while the trophy symbolizes the dream for the entire participating teams in the games.
"23" represents the year during which the FIBA Basketball games will be hosted in the three countries in Asia. Each of these countries has a strong passion for sports and love for the game.
It will be the first time in the game's history that it will happen in three countries. The Group Phase will happen in all three countries, while the Final Phase will happen in the Philippines.
On Monday, the countdown has begun marking the 1,000th day before the FIBA World Cup in 2023 will open.
The FIBA World Cup 2023 will be held from August 25th to September 10th, seeing the world's finest basketball players converging in Okinawa, Manila, and Jakarta to fight it out for the championship.
© 2021 Korea Portal, All rights reserved. Do not reproduce without permission.