Did Your Fave Won At MAMA 2020?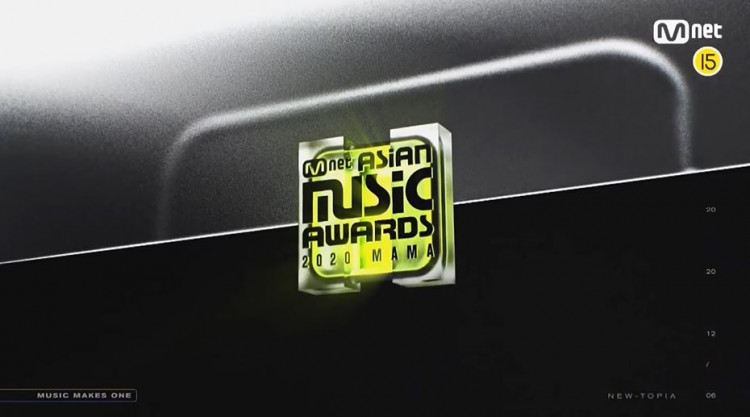 Mnet Asian Music Awards (MAMA) 2020 just wrapped up. The biggest names in the K-Pop scene have come to give amazing performances and receive the distinction they deserve after another year of hard work and breathtaking releases.
This year MAMA 2020 faces a new challenge with the "New Normal," prompting them to create "NEW-TOPIA." Because of the coronavirus pandemic, the year-end show was held as an "UNTACT" where artists prepared and performed extraordinary stages without a live audience and minimal contact. The whole awards show was held online and took place only in South Korea instead of the usual overseas shows in the past ten years.
For the third time, top actor Song Joong Ki headlined the prestigious awards show. Moreover, this year's MAMA also included a star-studded presenter lineup which includes the likes of Lee Jung Jae, Park Seo Joon, Uhm Jung Hwa, Im Soo Jung, Lee Da Hee, Yoo Yeon Seok, Jung Kyung Ho, Jeon Mi Do, Park Ha Sun, Jeon Hye Jin, Girls' Generation's Sooyoung, Kang Han Na, Go Bo Gyeol, and many other big names in Korea's entertainment industry.
Meanwhile, South Korea's top K-pop acts prepared and performed top-tier stages for their fans to enjoy. Big Hit Entertainment's BTS performed "ON," "Dynamite," and "Life Goes On," while TWICE performed "I Can't Stop Me," "MORE & MORE" as well as their unreleased track "CRY FOR ME" as a special stage.
Other artists such as GOT7, IZ*ONE, SEVENTEEN, ATEEZ, TREASURE, Stray Kids, MAMAMOO, TXT, Jessi, and TaeMin gave amazing performances. If you want to rewatch their performances, you may visit Mnet's YouTube Channel.
Of course, the highlights of the MAMA 2020 are the winners from each category. Check out this year's winners here.
Professional/Technical-related Awards
Best Art Director of the Year: MU:E
Best Choreographer of the Year: Quang Đăng
Best Video Director of the Year: Lumpens
Best Engineer of the Year: Gu JongPil & Kwon NamWoo
Best Composer of the Year: Yovie Widianto
Best Producer of the Year: Pdogg
Best Executive Producer of the Year: Bang SiHyuk
Special Awards
Best New Asian Artist Vietnam: AMEE
Best New Asian Artist Indonesia: Tiara Andini
Best New Asian Artist Thailand: MILLI
Best New Asian Artist Mandarin: Chih Siou
Best New Asian Artist Japan: Fujii Kaze
Best Asian Artist Vietnam: BINZ
Best Asian Artist Indonesia: Rizky Febian
Best Asian Artist Thailand: Ink Waruntorn
Best Asian Artist Mandarin: G.E.M
Best Asian Artist Japan: OFFICIAL HIGE DANDISM
Best New Asian Artist: JO1
Best of Next: CRAVITY
Discovery of the Year: ATEEZ
Notable Achievement Artist: SEVENTEEN
Inspired Achievement: BoA
Popularity Awards
The Most Popular Artist: TWICE
Favourite Asian Artist: WayV
Favourite Dance Performance Female Solo: Jessi
Favourite Dance Performance Male Solo: TaeMin
Favourite Dance Performance Group: TXT
Favourite Female Group: IZ*ONE
Favourite Male Group: NCT
Worldwide Fans' Choice: NCT, TREASURE, TXT, GOT7, ATEEZ, SEVENTEEN, MAMAMOO, TWICE, BTS, BLACKPINK
Competitive Awards
Best Music Video: BTS
Best Stage: MONSTA X
Best OST: GaHo
Best Collaboration: IU
Best Hip Hop and Urban Music: ZICO
Best Band Performance: DAY6
Best Vocal Performance Group: MAMAMOO
Best Vocal Performance Solo: IU
Best Dance Performance Female Group: BLACKPINK
Best Dance Performance Male Group: BTS
Best Dance Performance Solo: HwaSa
Best Female Artist: IU
Best Male Artist: BaekHyun
Best Female Group: BLACKPINK
Best Male Group: BTS
Best New Female Artist: Weeekly
Best New Male Artist: TREASURE
Grand Prizes (Daesang)
Worldwide Icon of the Year: BTS
Album of the Year: BTS
Song of the Year: BTS
Artist of the Year: BTS
Congratulations to the winners of MAMA 2020!
© 2023 Korea Portal, All rights reserved. Do not reproduce without permission.
Tags:
MAMA 2020
,
MAMA 2020 winners
,
MAMA 2020 performance
,
MAMA 2020 Awards
,
BTS on MAMA
,
TWICE on MAMA 2020
,
BTS
,
TWICE
,
GOT7
,
Seventeen
,
Mamamoo
,
Hwasa
,
IU
,
Taemin
,
TXT
,
NCT
,
WayV
,
IZ*ONE
,
Treasure
,
stray kids
,
BLACKPINK
,
MONSTA X
,
Baekhyun
,
Weeekly
,
CRAVITY
,
MAMA 2020 Daesang Winner
,
MAMA 2020 Best Female Group
,
Mama 2020 Most Popular Artist
,
MAMA 2020 Artist of the Year
,
MAMA 2020 Awards Winners