Cast of 'Start-Up' Bids Farewell As The Drama Comes To End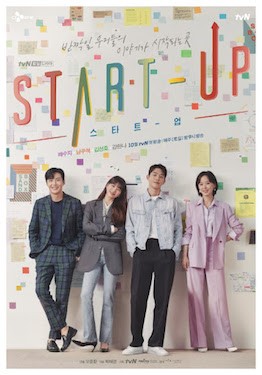 As the final episode of tvN's Start-Up is coming, the drama's main cast shared some thoughts about the drama.
Suzy Bae feeling mixed emotions
Suzy Bae shared that she felt a mix of happiness and sadness. During the eight months of filming, she took in the character of Seo Dal Mi. She felt comforted and happy during those times.
The drama turned out so well because of the fantastic staff who worked hard for the past months. It was an honor for her to be part of the production, and she hopes that the viewers will support the drama until the end.
Nam Joo Hyuk grew and matured with his character
Next is Nam Joo Hyuk, who stated that all the staff and actors worked hard during the filming duration. Eight months felt a long time for him, but it feels so short now that it is over. He learned a lot while acting as Nam Do San, and he watched the character grow and mature.
He felt like he grew together with him. Lastly, he wanted to express his gratitude to the viewers for supporting Start-Up.
Kim Seon Ho expressed gratitude to production team
Kim Seon Ho plays the role of Han Ji Pyeong, the managing director. He said that he enjoyed the past eight months of filming and felt like a long yet so short time. He wanted to give thanks to the writer, director, actors, staff, and viewers. They were able to create a good production because they worked hard together.
Kang Han Na shared that drama conveys a message
Lastly, Kang Han Na played Won In Jae, the sister of Seo Dal Mi. She stated that she immersed herself in filming as the character and thought of all the youth who takes on their challenges. She hopes that the viewers could get some positive energy from her story and the other characters. In conclusion, she hoped that people would enjoy the final episode.
© 2023 Korea Portal, All rights reserved. Do not reproduce without permission.