BTS Jin Celebrates Birthday, Releases Solo Song 'Abyss'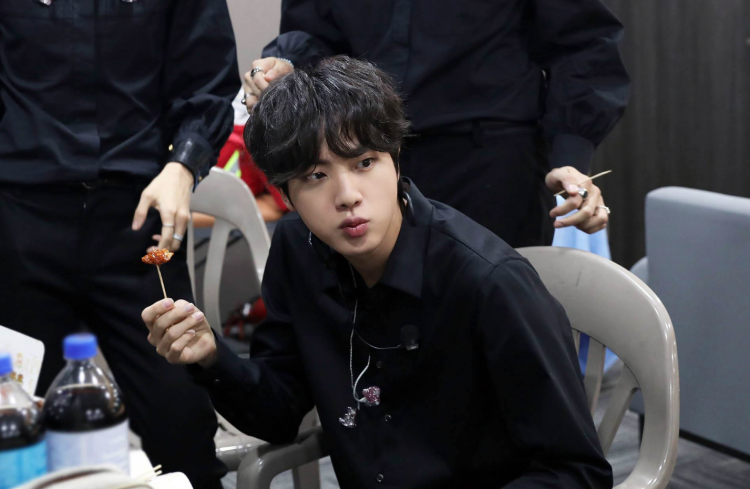 Kim Seokjin, BTS' oldest member celebrated his birthday on December 4 and surprised his fans with his second solo song "Abyss" a couple of hours before his big day.
Along with the release of the song, Jin also wrote a meaningful message to his fans.
He shared hones thoughts about what he has been feeling lately, including feeling burnt out. He says that he also questioned the many congratulations he has received due to the accolades that BTS has received lately, thinking that he was not worthy. After receiving counseling, he eventually turned this into something productive and wrote the song, with the help of some other people like RM, Pdogg, and Gye Beon Ju. He did admit that the song might have a sadder tone that does not seem appropriate for the occasion, but he hoped that his fans would still listen to it well.
His co-members of course sent their greetings for Jin, along with photos of them together.
Fans of the member also sent their greetings, trending in many countries worldwide as they showed their appreciation for Jin. Many fans are happy nowadays not just because of the achievements that the group is getting, which includes getting nominated for the first time for the Grammy Awards.
In other news, South Korea has recently passed a law that would allow Kpop artists with great achievements to defer getting enlisted until they reach 30 years old. In the old law, Jin would have had to enlist by the end of the year. But now, he has two more years before he would need to fulfill his military duties.
All members of BTS have already expressed their desire to serve their country, despite the call of some fans that they should be exempted from their duties given their contribution to the economy of South Korea.
© 2023 Korea Portal, All rights reserved. Do not reproduce without permission.