Ivanka Trump Shares Family Photo, While Donald Trump Jr Trolls Biden On Thanksgiving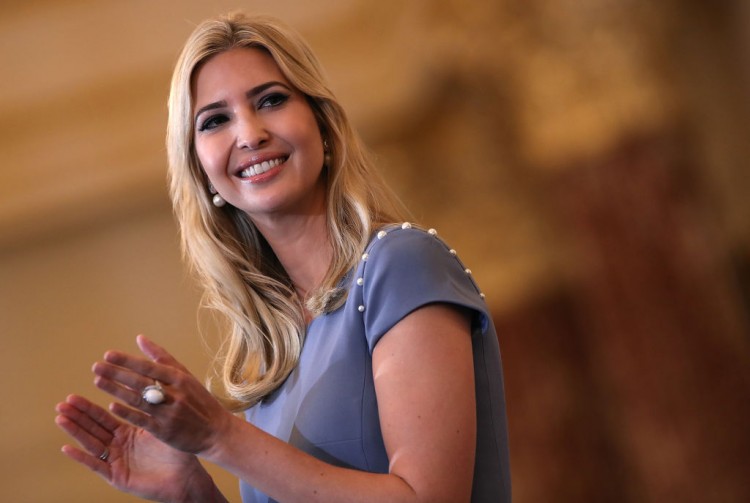 After the blonde-haired first lady Melania Trump welcomed the Christmas tree at the White House, the rest of the Trump family shared their best moments during their celebration of Thanksgiving.
Ivanka, Eric, Lara, and Donald Trump Jr. wished their followers on social media a Happy Thanksgiving.
Ivanka Trump shared a photo of her family with her husband Jared Kushner, and their three children, Arabella, Joseph and Theodore.
"Happy Thanksgiving," she wrote in the caption. The post has been liked over 350,000 times, including that of Donald Trump Jr.
Meanwhile, Lara Trump also posted a family photo and hers was a photograph taken inside the car, and Lara sitting on the back with Eric and their two children, Eric Jr. and Carolina.
She posted in the caption, "We'll report back on how this goes. #HappyThanksgiving." There were no details on where they were headed out for the day.
Her post has garnered more than 76,000 likes, including that of Ivanka Trump.
Donald Trump Jr. chose to greet his social media followers in a quirky way by posting a meme of President-Elect Joe Biden. It was a photo of Biden holding a plate of turkey with the meme caption "Happy 4th of July!!!"
Donald Trump Jr. wrote in the caption, "It's funny because it's true! #thanksgiving." His posts came after he was tested for COVID-19, and the results were negative. However, he did not expound on whether he had been given the all-clear for testing negative.
The presidential son also posted a video on Instagram with his girlfriend Kimberly Guilfoyle, telling the fans, "I got cleared, happy to be healthy and we get to spend Thanksgiving the way it's meant to to be."
After working to support their father, U.S. president Donald Trump during the recently concluded elections, the family deserves to get all the best this Thanksgiving season.
© 2021 Korea Portal, All rights reserved. Do not reproduce without permission.