Song Joong Ki Revelation: Actor Is Expected To Film 'Arthdal Chronicles' Season 2 After Working On 'Vincenzo'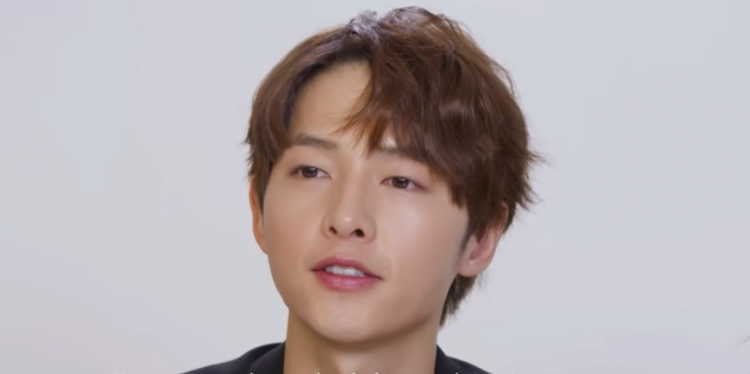 Song Joong Ki is confirmed to return as Eun Seom and Saya after Netflix confirmed the imminent arrival of Arthdal Chronicles Season 2. However, there are no concrete details about the forthcoming sequel up to this writing, leading fans to speculate on what is likely to happen to the characters of the show.
Aside from Song Joong Ki, other personalities expected to return in Arthdal Chronicles Season 2 include Jang Dong Gun as Tagon, Kim Ok Vin as Tae-Al and Kim Ji Won as Tan-ya. As for its plot, rumors have it that the upcoming second installment is likely to start where Season 1 left off.
It can be recalled that the finale episode of Arthdal Chronicles Season 1 featured Taya announcing that all Arthdal tribes will become one country since the Union no longer exists. She, then, told the people that the country will have a new name and its citizens will be known as "subjects."
However, Tagon stopped all the shouting and cheering when he announced his first royal command. He wants Arthdal's powers to spread all the land of Arth. He even divulged his plans to start a war and conquer the East, including the Argo tribe.
Song Joong Ki's character, however, is being tossed into the air by his tribemates. Eun Som, then, started asking himself if the passion and longing her feels inside him will save him or lead to his death. He even wondered if the fire in him will lead him to Tanya or if it will divide the tribe.
"It is unexpected... someone claiming to be Inaishingi, Ago tribe's hero, has appeared. The return of the dead is the desire of the living. He saw through it and led Tae Apdok to his death. The entire Ago tribe is in turmoil because of him," the narrator said. "He will be the most powerful enemy of Arthdal. I will wait for further instructions while aiding his quest. Red Claw blesses you, Tagon," it went on.
Song Joong Ki is expected to work on Arthdal Chronicles Season 1 after he completes filming another upcoming series titled Vincenzo, where he will be portraying as a lawyer who is also a member of a mafia. The former husband of Song Hye Kyo is also set to appear in an imminent Netflix film called Space Sweepers.
Stay tuned to Korea Portal for the latest news and updates about Song Joong Ki.
© 2023 Korea Portal, All rights reserved. Do not reproduce without permission.