President Moon Jae In Talks About The Importance Of AI Amidst The Coronavirus Pandemic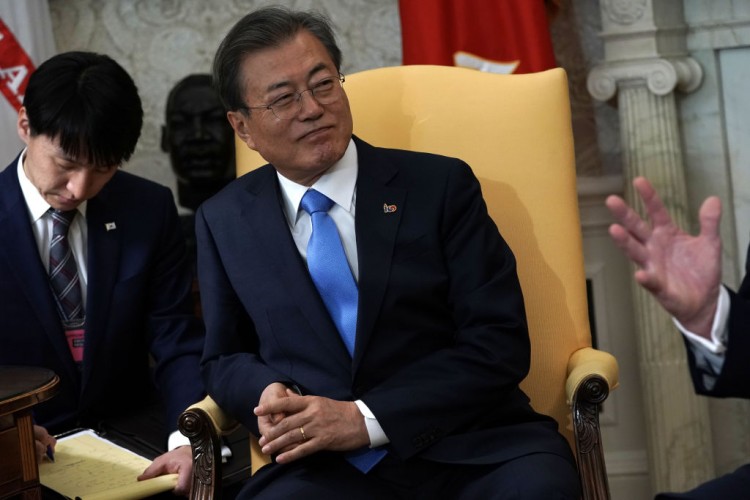 As the coronavirus pandemic continues to affect almost all countries all over the world, President Moon Jae In reiterates his administration's commitment to supporting the industries that have greatly helped.
In an event that was held recently, the President said that the first thing the government will do is to "accelerate AI technology innovation." He highlighted the AI industry as one that has played a vital role in curbing the spread of the pandemic in the country, using digital technology to properly trace how the virus has been transmitted. He says that technology was one of the keys that have helped the country combat the effects of the pandemic.
South Korea is hailed by many as one of the model countries that can be considered a success story in how they handled the pandemic. Although this month, the infection case has climbed back up to 300 a day, leading the government to increase the social distancing policies in Seoul.
Moon proceeded to give his thanks to industry giants such as Kakato Enterprise, Sk Telecom, and Samsung Electronic for their support in his Digital New Deal policy.
The Digital New Deal is one of two pillars of the Korean New Deal, a project of the government. The Moon administration has set aside 76 trillion won or over $62 billion dollars to help Korea in the next five years. While the Digital New Deal aims for a better digital economy, the other part aims for a net-zero emissions economy.
This includes developing the 5G infrastructure of the country and pushing forward artificial intelligence innovations. He wants more private companies to do everything in their power to improve South Korea's competitiveness in the area of AI. He promises that the government will do its job in supporting them as they do the work. In his speech at the KINTEX Convention Center, the president says that "we will be living in a world of AI."
© 2021 Korea Portal, All rights reserved. Do not reproduce without permission.