Seungri Shock: Pal Claims Former BIGBANG Member Never Did Lascivious Acts, Record Videos Sans Consent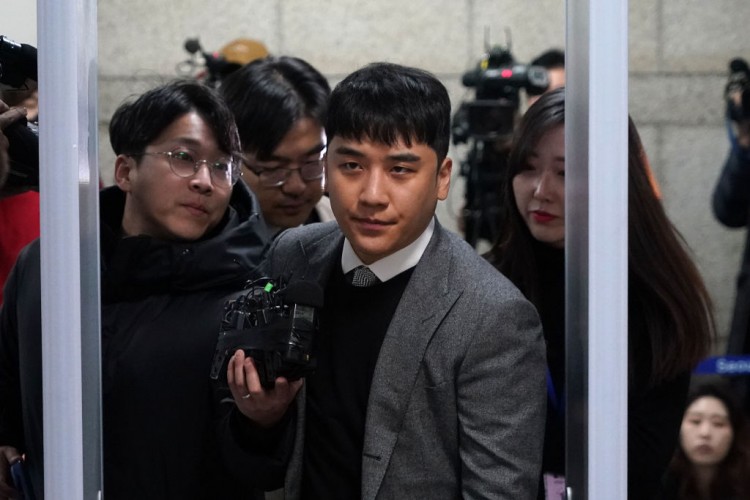 Former BIGBANG Seungri continue to face eight criminal charges, which include habitual gambling, violation of the Act of Special Cases Concerning the Punishment of Sexual Crimes, purchase of prostitution and prostitution mediation among others. On Nov. 19, the third hearing for these eight charges occurred at the General Military Court of the Ground Operations Command in Yongin-si, Gyeonggi- do.
Kim Mo, formerly connected with Arena Club, attended the said trial where he denied the mediation allegations of Seungri's prostitution. "Following Yoo In-Seok's instructions, I only introduced women and helped them move by vehicle," he stated, as per Naver. "I didn't have any money at the time, and while I was working hard at MD, I wanted to look good to Yoo In Seok," he went on.
When asked about Seungri's alleged mediated prostitution in December 2015, the witness shared that he could not recount all the details. But, he remembered seeing former Yuri Holdings CEO Yoo In Seok having s*x with a woman with an open door. He added that he never saw Seungri doing sexual acts or illegally recording videos.
In August, Yoo In Seok requested leniency in his final statement while on trial for mediating prostitution. His attorney, who criticized the prosecutors for allegedly oppressing his client event after pleading guilty and self-reflecting on his mistakes, even bade to the court for a lesser sentence.
"Seungri had lots of concerts abroad, so he didn't respond very quickly in our group chat room," Kim Mo claimed, as per Soompi. "As a celebrity, he was conscious of people and once told his friends to be careful with their words and actions. He enjoyed hosting grand parties like 'The Great Gatsby,' but he has never once spoken about his sexual desires," he added.
Twenty-two witnesses are expected to be invited to make a statement in the court until December. Seungri has yet to comment on Kim Mo's recent testimonies.
Stay tuned to Korea Portal for the latest news and updates about Seungri.
© 2021 Korea Portal, All rights reserved. Do not reproduce without permission.