Justin Bieber and Tom Holland Kindle Friendship on Instagram Live During Quarantine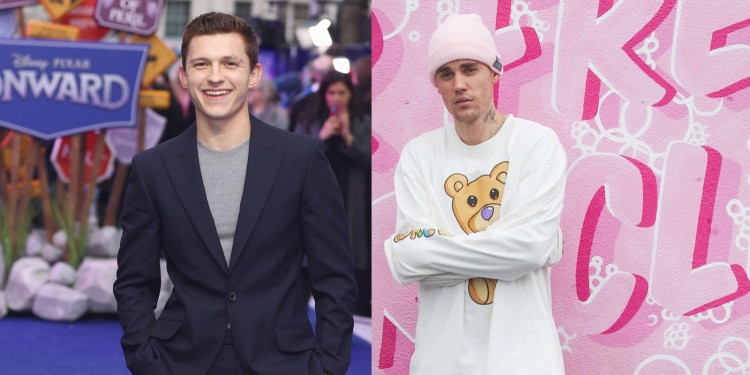 Justin Bieber and Tom Holland connected on Instagram Live on Tuesday, March 31. The pop star and "Spider-Man: Far From Home" actor chatted each other up on life in quarantine and how much of fans they are of each other.

"Bro, such a big fan, man," Bieber said to Holland.

"Likewise, bro!"

Bieber and Holland spoke about a TV show to watch and also talked about how they are spending the time in quarantine.

"Good. Good, I'm really good," Bieber said. "I'm just trying to pass the time, you know. I'm getting a little bored, but I'm good."

Holland went on to share about the delay of his most recent movie project due to the coronavirus outbreak.

"We went to work for day one--I'm doing this movie called "Uncharted," which is based on a video game-and we showed up for our first day of shooting and they shut us down," he said. "I was in Berlin, so I had to come home and now I'm back in London."

Fans online were excited for their friendship and felt like quarantine isn't so bad anymore.

"MY LIFE HAS [been] COMPLETED NOW," a fan on Twitter posted.

Another fan added: "the simulation really broke and it broke in our favour. it brought justin and tom in an Instagram live together maybe quarantine isn't that bad anymore."
© 2020 Korea Portal, All rights reserved. Do not reproduce without permission.