MONSTA X Wonho, Fans Speculate Whether Former Member Will Rejoin Group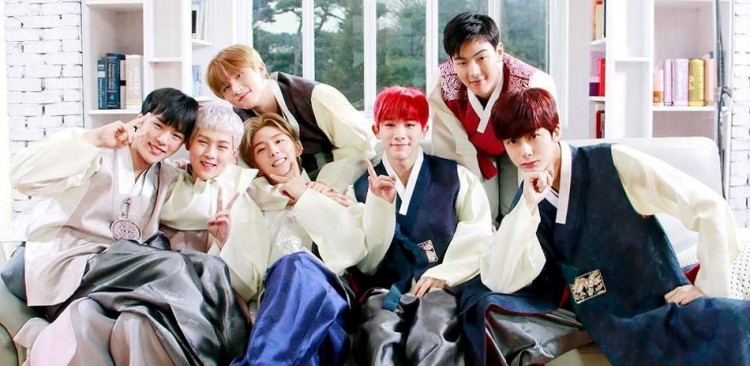 Former MONSTA X member, Wonho, exited the group in October 2019. However, as Starship Entertainment has confirmed his innocence in the legal investigation, fans are wondering whether Wonho will rejoin MONSTA X.

Hastags like #WonhoHomecoming, #WonhoIsAlmostHome, and #WonhoIsFree developed on social media to support the notion of bringing Wonho back into MONSTA X.

"Wonho is finally cleared from alleged drug use after 4 months !!!Now i hope he will decide to join Monsta X again cause me and all the monbebes miss u so much," @suyoungluvs posted on Twitter.

A campaign among fans launched where members would change their profile photos and names on Twitter to indicate their support of Wonho joining MONSTA X again.

No official word has been released on the exact direction Wonho's music career will take. However, most fans are happy to support him as part of MONSTA X or as a solo artist.

Wonho, formerly part of the six-member K-pop group, left the group last year when he became the subject of an investigation on his past drug use. Reports suggest that Wonho was very cooperative during the investigation. When no evidence was found, Seoul Metropolitan Police Agency dropped all charges last week.

Starship released a statement apologizing to Wonho and to fans for the concern tht was raised.

"We will continue to fully support Wonho for developing his own career in the future," Starhsip's statement read.

After the legal case was dropped, Wonho shared a few words to Dispatch, a Korean news agency. He expressed his reasons for leaving MONSTA X.

"I hated thinking that Monsta X would fall because of me. I thought the only way for the team to survive is if I left as soon as possible. I wanted to minimize the damage as much as I could," Wonho said, according to translation by Soompi.

"I can say this with confidence, after meeting Monbebe, I completely changed. I finally learned what it feels like to be loved. I wanted to be better every day," he added.
© 2020 Korea Portal, All rights reserved. Do not reproduce without permission.