Cha In Ha Cause of Death, K-Pop Star Found Dead at age 27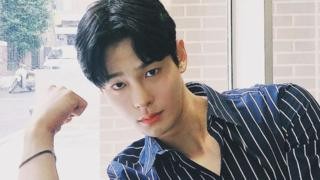 Korean actor, Cha In Ha, was found dead in his apartment on December 3, 2019. The cause of death has not yet been revealed. He was 27 years old.
Cha, who's birth name was Lee Jae Ho, was a member of the acting group, Surprise U. His latest project, "Love With Flaws," premiered just last week.
Cha's talent agency, Fantagio, shared that they are "filled with grief at this news that is still hard to believe."
A spokesperson for the agency added: "We earnestly ask for rumors not to be spread, and for speculative reports not to be released in order for his family - who are experiencing great sadness due to the sudden news - to be able to send him away peacefully."
Cha is the third K-pop star to die in the last two months. The recent suicides of Goo Hara and Sulli, have shaken the K-pop world and forced many to consider the pressures the stars face.
"Their fall can be as sudden and as dramatic as their rise to the height of fame," Lee Hark Joon, a South Korean journalist, shared to the New York Times.
"Theirs is a profession especially vulnerable to psychological distress - they are scrutinized on social media around the clock, and fake news about their private lives is spread instantly."
© 2020 Korea Portal, All rights reserved. Do not reproduce without permission.