iKON's B.I Accused Of Attempting To Buy Illegal Drugs In 2016 + YG Entertainment's Statement At The Time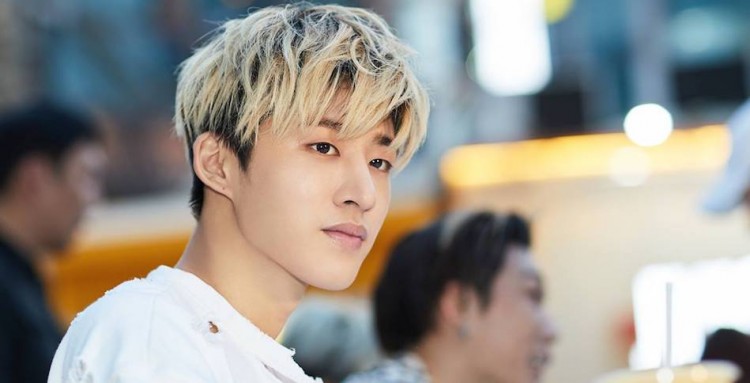 A YG Entertainment artist is the center of a drug scandal again. iKON leader B.I. has been accused of purchasing illegal drugs.
Local publication Dispatch released a report on Wednesday alleging that B.I. attempted to purchase marijuana and LSD (lysergic acid diethylamide) in 2016. The publication also alleged that the police did not investigate the incident despite having knowledge about it at the time.
Apparently, a drug dealer, identified as "A," was arrested in 2016 on charges of dealing with drugs. The police conducted an investigation on the dealer's phone and they found a KakaoTalk conversation between him and B.I that suggested the singer attempted to purchase illegal drugs.
In their initial conversation, B.I can be seen inquiring about LSD and asks for a discount if he purchased in a large amount. The singer also revealed to "A" that he smokes marijuana and asked the dealer to purchase LSD for him.
In another conversation, "A" warned B.I. about talking to other people about drugs. There was also a chat log indicating how B.I being careful and making sure their conversation will not be saved by using Snapchat instead of Kakaotalk.
It was also revealed that "A" testified that he delivered the LSD to B.I in front of iKON's dorm in Mapo District in Seoul on May 3, 2016. However, the police did not summon the K-pop idol for investigation.
Then this event followed by another arrest of a drug dealer only named as "C." The police allegedly also discovered B.I's name among those who have purchased drugs from him. "C" reportedly gave the police a full list of his buyers and includes the name of B.I.
The police allegedly explained that "A" took back his earlier statement in their third investigation. He admitted that B.I. asked for the drug, but he was not able to get any for him. Dispatch alleged that YG Entertainment paid A's attorney's fees and asked him to change their testimony.
Dispatch reported that YG Entertainment did give them a call to clarify things. YG reportedly stressed that B.I. was not involved in the drug case in 2016 and "A" only mentioned the singer's name to the police to reduce the weight of her crime.
The label apparently admitted that they talked to "A" about his earlier false statement and asked him to rectify it because it is not true. This explains why he changed his testimony in the third investigation.
According to Dispatch, YG also stressed that they purchase basic drug test kit every two months from the U.S. to perform drug test to its artists. iKON also underwent urine examination before their promotions and none of its members tested positive.
© 2019 Korea Portal, All rights reserved. Do not reproduce without permission.