BLACKPINK Jisoo & 2PM's Nichkhun To Appear In 'Arthdal Chronicles' + Episodes 5 & 6 Spoilers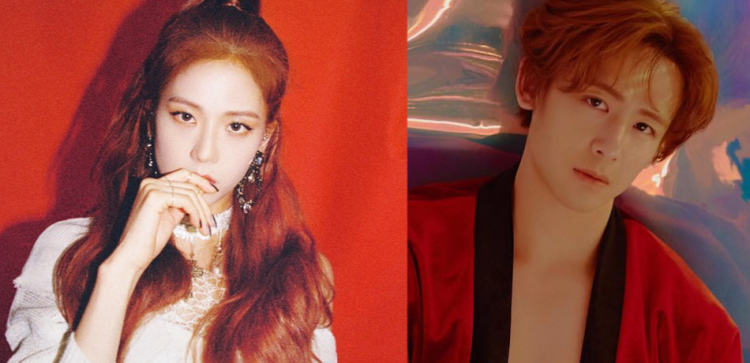 Arthdal Chronicles is now bringing in some K-pop idols on its already packed cast list up. Reports indicate that BLACKPINK member Jisoo and 2PM's Nichkhun will be appearing in Song Joong Ki-lead drama. Meanwhile, more betrayals will unfold in upcoming Arthdal Chronicles Episodes 5 and 6.
Soompi cited a source from Arthdal Chronicles that confirmed that BLACKPINK member Jisoo will be joining the TV series. A JYP insider, on the other hand, revealed that Nichkhun will also be seen in the drama. However, both sources refused to reveal the characters that the two singers will portray.
Jisoo had experience in acting when she made a special appearance in the K-drama The Producers in 2015, prior to BLACKPINK's debut. As for Nichkhun, he also appeared in The Producers and also acted in several TV series and movies.
Meanwhile, in the upcoming Arthdal Chronicles Episodes 5 and 6, Eun Seom (Song Joong Ki) will continue to find ways on how he can save the members of Wahan tribe including Tanya (Kim Ji Won). In a teaser for upcoming episodes, Chae Eun (Ko Bo Gyeol) asks Eun Seom if he has a plan on how he can save his tribe. Eun Seom tells her that he saw Tagon's weakness.
Hae Mi Hol (Jo Sung Ha), the chief of Hae tribe and Tae Al Ha's father, is seen talking to Asa Ron about Tagon. He tells the chief elder of the White Mountain Tribe that the truth doesn't matter and all they have to do is to make things seem true.
Mi Hol is referring to the fact that Asa Ron connived with Tagon in declaring the latter as a person with the psychic ability of the Gods. It looks like it will be revealed in the upcoming episode that Tagon (Jang Dong Gun) only tricked Asa Ron so the people will recognize and worship him as a God.
It is not clear if Tagon's father, San Ung (Kim Eui Sung), ends up alive in the upcoming episodes. It can be recalled that Eun Seom took him hostage in the previous episode. Eun Seom tried to use San Ung's life in exchange for the Wahan tribe's freedom. Towards the end of the episode, Eun Seom and Tagon are seen fighting each other.
Arthdal Chronicles airs Saturdays and Sundays on tvN. Episode 5 and 6 will air on June 15 at 9 p.m. KST.
© 2019 Korea Portal, All rights reserved. Do not reproduce without permission.