'Suits' Actor Park Hyung Sik Talks About His Ideal Type & Being Called Master Of Kissing Scene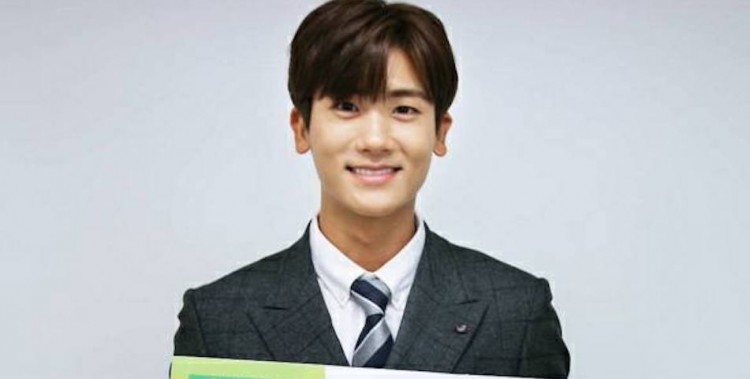 Korean actor Park Hyung Sik has been very private when it comes to his personal life. But in the recent episode of SBS's My Ugly Duckling, Park shared details about his ideal type and his thoughts about being called as masker of kissing scene.
The actor appeared in the show as a special MC. During the show, MC Seo Jang Hoon asked the singer-actor whether or not it is true that he is attracted to older women. Shin Dong Yup also asked if Hyung Sik has a specific age in mind for her ideal woman.
The Suits star replied that she like someone younger than his mother but added that age doesn't really matter if he loves her. Then Seo Jang Hoon asked the panel of celebrity moms about whether they would date a younger man in their next life.
Park Soo Hong's mom said she is not interested in dating a younger man. She explained that her husband is already three years older than her but still acting like a child.
But Tony Ahn's mother has a different answer. She is okay to date someone that is 20 years younger than her, before asking Seo Jang Hoon's age. Startled Seo Jang Hoon responded by saying he and Tony Ahn are almost of the same age.
Park Hyung Sik previously admitted that he never had a girlfriend since he debuts in 2010 as member of K-pop group ZE:A. In 2017, he has been in a center of dating rumor with his Strong Woman Do Bong Soon co-star Park Bo Young. Hyung Sik admitted his love for the actress in late 2018. Coincidentally, Bo Young is two years older than Hyuk Sik.
"Park Bo Young-noona, I really loved you. You were that lovable. You were truly Bong Soon. Because you were the perfect Bong Soon, it was so natural for me to love you. I wanted to love you more but I'm sad it's over," Koreaboo quoted Hyung Sik as saying.
The two has worked together in Strong Woman Do Bong Soon. Since then many of their fans are hoping for a Park Hyung Sik and Park Bo Young reunion project once the former finishes his military service. Hyung Sik is set to start his military enlistment on June 10.
Meanwhile, Shin Dong Yup also expressed his admiration to Park Hyung Sik's acting skills and for being a master of kissing scene. But the Hwarang actor refused to be called as such, saying there is no such thing as master of kissing. He explained that since he watched a lot of films, he learned how to make an intimate scene look realistic.
At the moment, Hyung Sik is busy promoting his movie debut, Juror 8, that is set to hit cinemas on May 15. Park will be playing the role of Kwon Nam Woo, a determined young entrepreneur and one of the eight ordinary citizens who end up serving as jury for a trial.
© 2019 Korea Portal, All rights reserved. Do not reproduce without permission.