Super Junior's Heechul Reveals The Reason Why He Is Not Yet Married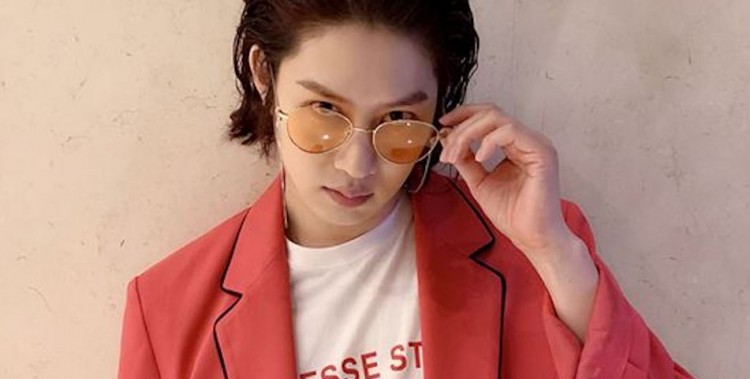 Super Junior member Heechul has revealed how cautious he is in dating someone, more so in the idea of settling down. The K-pop idol explained his reason for being guarded when it comes to his romantic relationship.
During the trip of the cast of Where Are You Going, Ddaenchul? in Fukuoka, Japan, the show hosts Noh Hong Chul, Kim Yeong Chul, and Heechul talked about their dating history and marriage plans. While on the road, Heechul confessed that he has no previous experience of going on trips with his former girlfriends.
The Super Junior member said he never gets a chance to travel alone with a girlfriend because of his status as a K-pop idol. The 36-year-old singer confessed that he wants to date freely like others do but admitted that he can't do it because of his fans.
"I have to be as cautious about that as possible. I have fans who have stuck by my side since I debuted, throughout my idol years and I don't want to hurt them. I can't break their hearts so I can date or get married," he said.
Heechul has been rumored to have dated some Korean celebrities in the past. He has teased about these female celebs, but he never drops names.
In 2013, Heechul was linked to Girls' Generation member Taeyeon. There were also speculations that he dated Yunho of DBSK. The singer was also previously linked to a model named IVY and a certain Yerin of Coex.
In January 2017, he revealed in Channel A's Singderella that he once appeared in a broadcast with a former girlfriend. Heechul also mentioned in another interview how hard it is to have a celebrity ex-girlfriend. He said every time his former GF appears on TV, his current girlfriend would call him.
Moreover, Kim Heechul has also been rumored to have been in a relationship with a special someone for years now. However, the identity of the girl has never been confirmed by Heechul or his agency.
Although Heechul teased about his past lovers, Super Junior agency, Label SJ, never confirm any of his romantic relationships. Many fans of Super Junior expressed their wish for Heechul to finally find someone special for him and gets married.
Meanwhile, both of Kim Heechul's first solo digital single and his two-day live talk show, titled Universal Star Kim Heechul Talk Show HEETalk, are both a success. The singer dropped his first solo digital single "Old Movie" on April 24 and it topped iTunes song charts in several countries.
The rock ballad song was written by Heechul himself and composed by fellow Super Junior member Donghae. Bandmate Shindong, on the other hand, directed the music video. He also premiered his talk show Universal Star Kim Heechul Talk Show HEETalk on May 4 and 5 in Seoul and it was also a hit.
© 2019 Korea Portal, All rights reserved. Do not reproduce without permission.