Former BIGBANG's Seungri Suspected Of Using Prostitution Services Himself; Police Already Requested For Arrest Warrant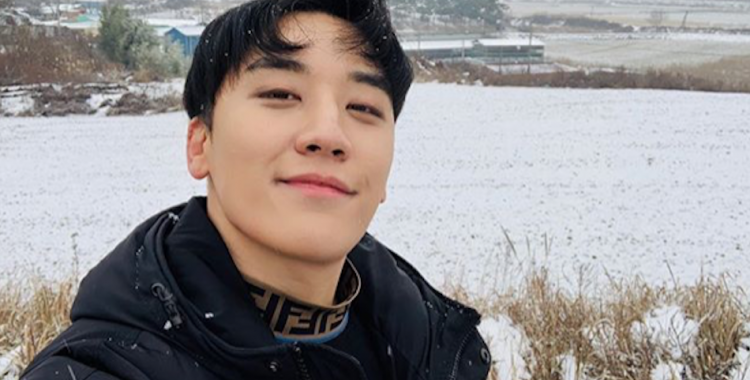 Former BIGBANG member Seungri may not only facilitate prostitution for his business investors. Now, he is suspected of using prostitution services himself.
Four months after the Burning Sun scandal broke out and multiple times Seungri participated in police questioning, the authorities have officially requested for the arrest warrants for the K-pop idol and Yuri Holdings CEO Yoo In Suk on Wednesday. But as the K-pop world is waiting for the arrest warrant, another information came to light.
The police revealed that Seungri might have received escort services for himself. The Provincial Special Detective Division of the Seoul Metropolitan Police Agency has revealed on Thursday that they have discovered that Seungri had stayed at a hotel in Seoul in 2015 and received prostitution services. Apparently, the incident happened at the same time he allegedly mediated prostitution for some Japanese investors.
This prompted the police to add the charges of receiving prostitution services to Seungri's pretrial detention warrant. His charges include prostitution mediation, embezzlement, and violation of the Food Sanitation Act.
CEO Yoo earlier admitted during the police investigation that sexual services were offered to a group of Japanese investors who stayed at a five-star hotel in Seoul in 2015. Seungri admitted to paying the hotel accommodation bill of his guests but insisted that he did not mediate prostitution for them.
Additionally, the police also earlier concluded that Seungri was directly involved in the mishandling of 200 million KRW ($170,605) fund of his business, Monkey Museum. He is also accused of violating the Food Sanitation Act when his registered Monkey Museum as a restaurant and not an entertainment venue.
Moreover, the singer's name is being dragged into the hidden camera scandal along with other Korean celebrities. He admitted to sharing photos and videos that were taken without consent.
Meanwhile, the lawyer charge of the case explained the reason why it took months before they requested for Seungri's arrest warrant. The lawyer said they wanted to prove the charges of additional crimes other than prostitution because the punishment for facilitating prostitution was too low.
Seungri has announced his retirement from the industry following the controversy. YG Entertainment has also confirmed that they have terminated the singer's contract.
© 2020 Korea Portal, All rights reserved. Do not reproduce without permission.