IU Reveals What Makes Her Act Angry During Filming Of 'Persona' + Executive Producer Reveals Why They Cast The Korean Singer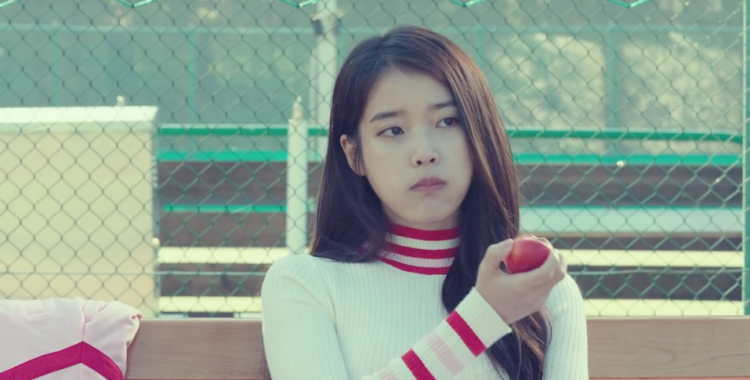 Korean singer IU will be making his film debut in the upcoming Netflix short films, titled Persona. Although she had been seen in several Korean TV dramas, IU revealed that she still having a hard time acting one particular scene in the movie. Meanwhile, Persona's executive producer Yoon Jong Shin has revealed how IU was cast for the film series.
Persona could be one of the most challenging drama the singer-actress has done. Other than playing four different characters, IU also confessed that she had a hard time acting the scenes in Persona where she has to be angry.
The "Bbibbi" hitmaker admitted that the reason for struggling to act angry is because she is not a hot-tempered person. How she made it through the angry scenes is all because of tennis.
IU revealed that she did learn how to play tennis for one part of the four-part series. But since they film the series in summer, the hot weather makes her angry.
"I actually learned tennis, but it was still difficult and the weather was hot so I automatically got angry. I think you'll see very real emotions on the screen," IU said during the press conference for Persona.
The Netflix short film series has four different directors but all feature the Moon Lovers: Scarlet Heart Ryeo actress playing different characters. Each director has different stories to tell which were all inspired by the actress' persona.
Love Set will show a fiery match between two women on a tennis court. Collector is about an extremely captivating woman, while Kiss Burn will tell the story of girls who are out for revenge. Walking at Night, on the other hand, will revolve around the innermost thoughts of former lovers who meet again in their dreams.
Meanwhile, Mystic Entertainment CEO and Persona EP Yoon Jong Shin has revealed the reason for casting IU in film series. Yoon said he first thought of making a series that will tell a story in a different way other than in songs.
He came up with the idea for Persona while watching short films of famous directors. Then they decided that one actress should play the main character for all films. Yoon said they never had a second thought about IU as they realized that there is no other actress to play the roles better than IU.
Fortunately, IU immediately said yes when they offer the project to her. Persona will be released on Netflix on April 5. Aside from Persona, IU is also set to star this year in the fantasy mystery K-drama Hotel Del Luna opposite The Crowned Clown actor Yeo Jin Goo.
© 2023 Korea Portal, All rights reserved. Do not reproduce without permission.