'Riverdale' Halts Production Following Death Of Luke Perry; Shannen Doherty Devastated Over Loss Of Former On-Screen Partner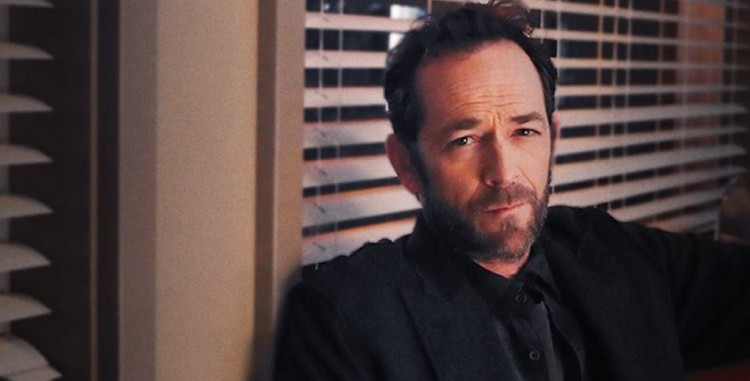 Riverdale family and the entire Hollywood are in shock over the death of actor Luke Perry. To mourn the loss of one its supporting actors, The CW series decided to stop its production on Monday.
Perry passed away on Monday after a massive stroke a week earlier. The 53-year-old actor currently appears as Archie Andrews' (K.J. Apa) father, Fred, in Riverdale which is based on the characters from the Archie comics. It is still unclear how long the production will be on halt.
The CW and Warner Bros. have yet to make an announcement on how Riverdale will move forward without Fred. The 22-episode Season 3 is already half-way through. Episode 14 is set to air this week. The series has already been renewed for another season.
Riverdale cast members, writers, and showrunners took to social media to honor the actor's legacy and send their love to his family. In a statement from the show's executive producers, Warner Bros., and The CW, they paid tribute to the actor and called Perry a "father figure and mentor" the young cast members.
Perry famously played Dylan McKay on the hit series Beverly Hills 90210 in the 90s. In an interview with PEOPLE, Perry's Beverly Hills 90210 co-star Shannen Doherty said she is devastated over the loss of her good friend. Doherty played the role of Brenda Walsh, Perry's character love interest in 90210.
The two drifted apart when 90210 ended in 2000. Doherty said they reconnected after she went public with her breast cancer diagnosis in 2015.
A reboot of 90210 was announced recently. Both Perry and Doherty did not sign on to return for the reboot. However, Doherty said she and Perry hoped to work together again on "something special and meaningful" for fans.
Aside from Riverdale and Beverly Hills 90210, Perry also appeared on movies such as Good Intentions, 8 Seconds, The Fifth Element, Red Wing, and Buffy the Vampire Slayer. He made his Broadway debut in The Rocky Horror Picture Show in 2002.
The actor will also be seen in Quentin Tarantino's upcoming film Once Upon a Time in Hollywood. The movie is slated to premiere in July.
© 2019 Korea Portal, All rights reserved. Do not reproduce without permission.