'Touch Your Heart' Actor Lee Dong Wook Shares Valentine's Day Gift From Co-Star Yoo In Na; IU Shows Support To BFF Actress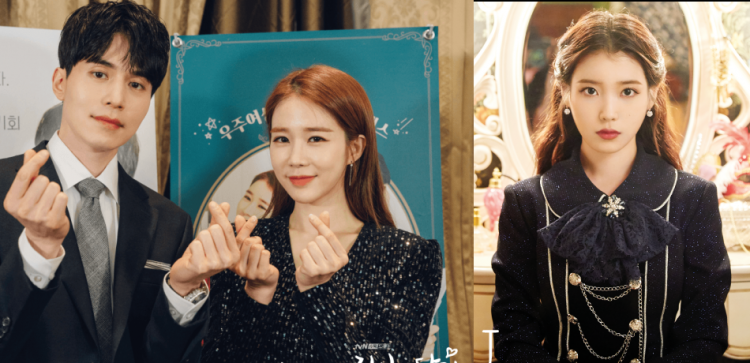 Touch Your Heart actor Lee Dong Wook has more things to thank his co-star Yoo In Na. Korean singer IU, on the other hand, showed her support and love to her best friend Yoo In Na.
Yoo did not forget her on-screen love interest Lee Dong Wook on Valentine's Day. She sent him a box of chocolate as Valentine's gift.
The heartthrob actor shared on Instagram a selfie of him with a box of chocolates that has a picture of Yoo's character, Oh Jin Shim, on the cover. The photo of Yoo on the box of chocolates is taken from the promo ad of Oh Jin Shim for Touch Your Heart.
Lee Dong Wook and Yoo In Na currently play the lead roles in tvN's latest K-drama Touch Your Heart. It tells the story of a perfectionist lawyer and a popular actress who are forced to work together in a law firm for different reasons.
Lawyer Kwon Jung Rok (Lee) has no choice but to accept actress Oh Jin Shim (Yoo) as his new secretary because his boss told him so. Jin Shim, on the other hand, needs to gain experience from the law firm in preparation for the role in a TV drama that she wants to play with for her comeback.
Lee and Yoo previously worked together in hit K-drama Goblin in 2017. Touch Your Heart currently airs on Wednesdays and Thursdays at 9:30 p.m. KST on tvN.
Meanwhile, Korean singer IU recently showed how she adores her BFF when she sent food and a coffee truck on the set of Yoo's latest TV series Touch Your Heart. Photos of the food from IU were shared online by Yoo's manager while the coffee truck features a photo of the singer and Yoo.
"I'm cheering on tvN drama Touch Your Heart and actress Yoo In Na," the "Bbibbi" hitmaker wrote on a banner on top of the coffee truck.
Yoo In Na and IU are one of the well-known celebrity friendships in the Korean entertainment industry. The two frequently show support to each other.
Yoo previously talked about her close friendship with IU after the latter specifically thanked the actress on her acceptance speech when she won an award at 2017 Melon Music Awards. Yoo said their friendship with IU goes beyond their age gap. Yoo is 36 while IU is 25-year-old. She described IU as a good friend and life partner.
"She's someone I feel the need to look after and care for, but at the same time, she is someone I can lean on when things get rough. We agreed to stay involved in each other's lives, and enjoy eating lots of good food together for the rest of our lives," Yoo said in an interview.
© 2019 Korea Portal, All rights reserved. Do not reproduce without permission.