YG Entertainment & MLD Entertainment Issue Confusing Statements About iKON Song Yunhyeong & MOMOLAND Daisy Dating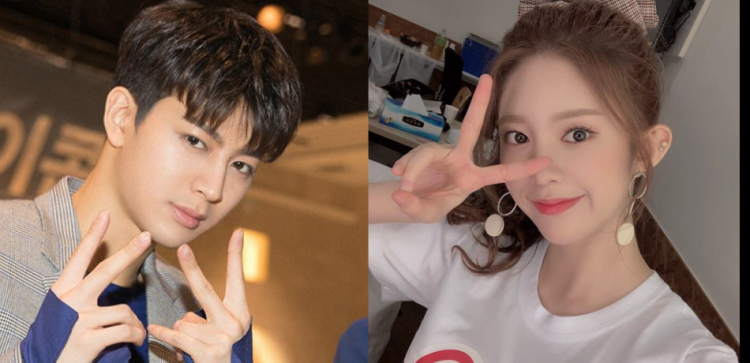 MOMOLAND member Daisy has admitted that she is dating iKON's Song Yunhyeong. However, iKON's label, YG Entertainment, has a different story.
Instead of a romantic love story on Valentine's Day, Daisy is put on an awkward position after her agency admitted that she is dating Yunhyeong but YG denied it. The contradicting statements from both agencies have created confusion among fans on who is telling the truth.
Dating rumors about Daisy and Yunhyeong surfaced this week. Reports indicate that the relationship is a known fact among some persons in the industry. Apparently, the two have been dating for three months now and have been seeing each other on days that they don't have activities.
Shortly after, MOMOLAND's agency, MLD Entertainment confirmed the rumors. According to the label, they have checked on Daisy and the female idol has confirmed that she is dating Yunhyeong.
Fans began to congratulate the new couple. However, things turn in a different direction when YG Entertainment released a statement. YG confirmed that Daisy and Yunhyeong have met before and become friends but it did not develop into a romantic relationship.
This makes many fans confused if Daisy and Yunhyeong are really a couple. Some accused MDL of using the dating rumor as publicity for MOMOLAND's comeback next month and expressed pity for Daisy.
Others said they are disappointed to both YG and MDL for making their talents look bad. Many said both agencies could have handled the situation properly if they only talk to each other first before making any statement.
The 24-year old Yunhyeong debuted with the six other members of iKON in 2015. They are the group behind the hit single "Love Scenario" that also won the Digital Song of the Year at the 2018 Golden Disc Award.
Daisy, on the other hand, is part of a nine-member group MOMOLAND. They debuted in November 2016 and rose to fame with their hit track "BBoom BBoom" last year. Daisy is fluent in English as she lived in Canada for 11 years.
It was earlier reported that MOMOLAND is currently busy preparing for their comeback in March. Their last comeback was in June 2018 with the album, Fun to the World, and its title track "BAAM." The group just ended their Asia fan meeting tour in Osaka, Japan on February 13.
As for iKON, YG Entertainment CEO Yang Hyun Suk recently revealed that members B.I. and Bobby are doing an album before the group's next release. Yang said the two might release a full studio album in May.
© 2019 Korea Portal, All rights reserved. Do not reproduce without permission.