George Clooney Talks About His New TV Series Catch-22 & Possible ER Reboot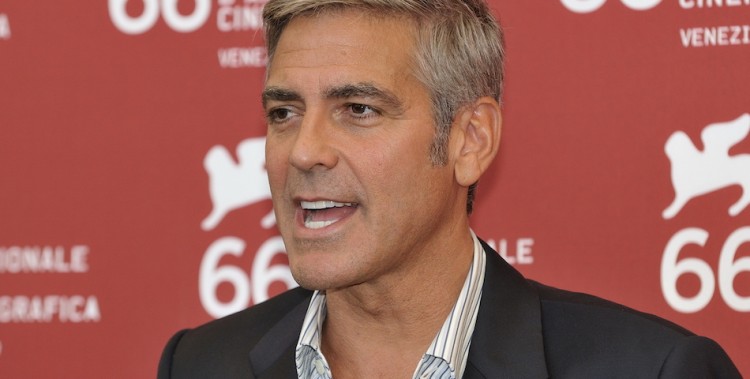 The original hot doctor on television is back. Although George Clooney will not be playing as a surgeon in his upcoming TV series, many fans are pleased to see the A-list actor back in the small screen.
Almost two decades after playing the dashing Dr. Doug Ross in ER, Clooney is making a TV comeback with the World War II-theme series, Catch-22. Amal Clooney's husband is playing three roles in the production of Catch-22. He will act in the drama as well as directs and executive produces the TV adaptation of Joseph Heller's 1961 novel.
Catch-22 is a satirical dark comedy miniseries that is about the incomparable and skillful Air Force bombardier in World War II, John Yossarian (Christopher Abbott), who has issues with people who are trying to kill him, either directly (by attacking his plane) or indirectly (by forcing him to fly missions).
Throughout WWII, he employs a number of strategies to avoid his military assignments and survives the war. These land him in conflict with Catch-22, a vague military policy which his superiors use to justify many of their combat missions.
Clooney revealed that originally he and fellow director and EP Grant Heslov don't want to do the series. However, they changed their minds because of the script.
He said their first impression of the series is it is ridiculous. However, when they started to read the script, they can stop flipping the pages until they got hooked by its story.
The 57-year-old Academy Award-winning actor also admitted that he cried a lot during the filming of the miniseries. Clooney plays the role of Scheisskopf, who is described as a "parade-obsessed ROTC graduate and training officer at the Air cadet base" where Yossarian is trained before being sent to fight a war overseas.
Aside from Clooney and Abbott, the series also stars Bloodline actor Kyle Chandler and Clooney's fellow medical drama star Hugh Laurie. Catch-22 consists of six episodes. It is scheduled to premiere in May on Hulu.
Meanwhile, George Clooney is not ruling out the possibility of reprising his iconic ER character especially if that is the only way he can keep Grey's Anatomy from breaking ER's record as the longest-running medical drama. Ellen Pompeo-led TV series is set to break ER's record in an episode that will air later this year.
"That's got to stop. We gotta go back and do some more!" the Money Monster actor said during Catch-22 panel at the Television Critics Association Winter Press Tour before jokingly said that he might play a patient role when ER gets rebooted.
© 2020 Korea Portal, All rights reserved. Do not reproduce without permission.