Sam Heughan Teases 'Outlander' Season 5 Will "Going To Be Tough" For Fraser Family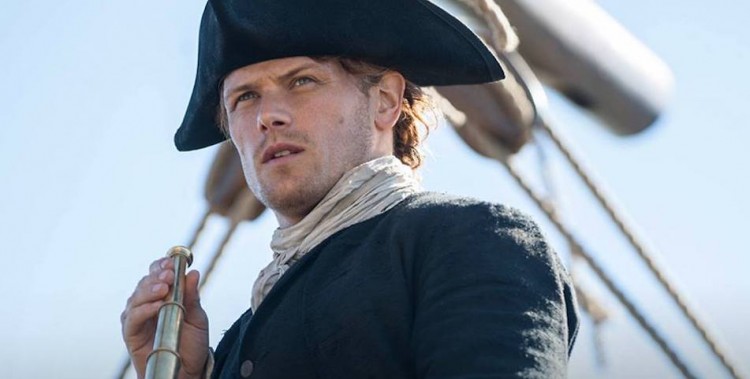 Outlander Season 4 is over and it left a huge problem for the Fraser family that has something to do with Jamie's godfather, Murtagh. Meanwhile, Heughan has also hinted that he and Balfe are in talks to be more involved in the creative aspect of the TV series in Season 5.
Although Jamie (Sam Heughan) and Claire (Caitriona Balfe) were not able to be on Brianna's side when she gave birth to her child, they were able to return to River Run safely but without Young Ian (John Bell). As they finally feel a little peace after rescuing Roger (Richard Rankin), Jamie receives an order from Governor Tryon to create a militia to fight the rebellious Regulators. He is tasked to find and execute Murtagh (Duncan Lacroix) for his involvement with the regulators.
In an interview with Harper's Bazaar, Heughan gave out some hints on what fans may expect in the fifth installment of the Starz drama. The actor confirmed that the main plot of Outlander Season 5 will revolve around the American Revolution and fans would see a lot more of Murtagh in the upcoming season.
Those who have read the Outlander book series are familiar that having Murtagh in Season 5 is already a departure from the Diana Gabaldon's novel. Jamie's godfather had died at the Battle of Culloden in Voyager.
"It's on the horizon, the Revolutionary War is there ... It's really exciting for next season because it's going to set up that whole world and the different political sides with Murtagh... It's going to be tough," Heughan said.
Balfe agrees with her leading man. In a separate interview with Elle magazine, the actress said Season 5 will be tough for both Jamie and Murtagh since they are being tasked on opposing sides. Balfe said this will also have a huge impact on the Fraser family.
As Outlander viewers may recall, Claire warned Jamie that if he took the land from Governor Tryon, he may be in trouble in the future. Claire knows who will come up as victors once the American Revolution is over.
Balfe also thinks that Young Ian's decision to trade himself for Roger's freedom will have an impact on the latter's relationship with Jamie moving forward. The actress hinted that displeasure will still exist between Jamie and Roger because of the fact they have to leave Young Ian with the Mohawks.
Meanwhile, Sam Heughan also revealed that he and Balfe are hoping to have a lot more influence in the series characters and the storyline. The two wish to be part of the creative process and currently in talks with Starz and Sony to make it possible. The two are possibly working on to give credit as producers of the show. It is quite common for main cast members of Western TV series to serve as producers of their own show after a couple of seasons.
© 2023 Korea Portal, All rights reserved. Do not reproduce without permission.