BTOB's Minhyuk To Drop Solo Album This Month Ahead Of Military Enlistment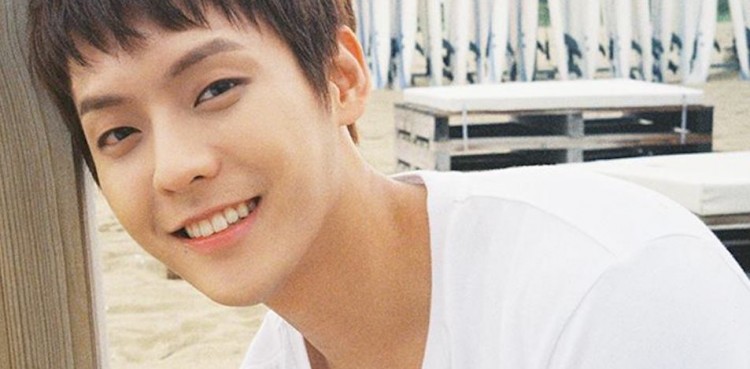 BTOB member Minhyuk will not exit the spotlight to do his duty as a conscripted policeman without leaving his fans something to listen to. The 28-year-old singer is set to drop a solo album prior to his military enlistment this year.
Reports indicate that Minhyuk will be dropping his solo album on January 15. This will be his first solo LP since he released "Purple Rain" in 2017 as a part of BTOB's solo series, Piece of BTOB, in August 2017.
Since it will be Minhyuk's last solo album before he starts the mandatory two-year military service, the singer reportedly put all his time and effort to write and produce the tracks in his album. Minhyuk is set to enlist in the first half of 2019 as he has been accepted as a conscripted policeman last year.
Minhyuk will be the third member of BTOB to fulfill the mandatory military service. BTOB leader Seo Eunkwang started his enlistment in August 2017. Cube Entertainment confirmed in December that Lee Changsub will be enlisting as well on January 14.
Changsub has already released his first Korean solo mini album, titled Mark, on December 11. He will also have his first solo concert, SPACE, on January 5 and 6 2019 at the Yes24 Live Hall in Gwangjin District, Seoul.
When Eunkwang left for the military, Minhyuk was randomly selected as the new leader of the group. As soon as Minhyuk stepped down as temporary leader of BTOB, the group will have to choose another point person for the band once again. Eunkwang will not be joining his bandmates in their promo schedules until he is discharged in May 2020.
Minhyuk along with the six other members of BTOB debut as a group in 2012. Since then, they have received multiple awards including the 2015 KBS Music Festival's Singer of the Year, Best Vocal Group Award at the 30th Golden Disc Awards in 2016, and a Ballad Award at the 2016 Seoul Music Awards.
The group released their album Hour Moment album in November with the title track "Beautiful Pain." It is their first comeback as a six-member group since member Eunkwang took a hiatus to serve in the military in August.
Meanwhile, aside from being a singer, Minhyuk can also act. He played supporting roles in television series such as A New Leaf, Unexpected Heroes, Nightmare Teacher, and Sweet, Savage Family. He is about to make his movie debut in the upcoming historical action film, The Swordsman.
© 2019 Korea Portal, All rights reserved. Do not reproduce without permission.