'The Big Bang Theory' Creator Reveals Series Finale Already Planned Out; Admits It Isn't Easy Last Season For Cast & Crew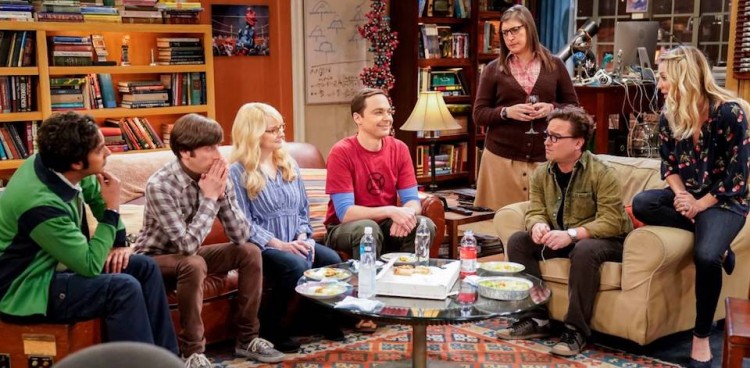 The Big Bang Theory co-creator Chuck Lorre has opened up about the impending end of the CBS hit sitcom. TBBT is set to bid farewell to its viewers in May 2019 after its 12-year run.
Lorre revealed that they have already discussed on what the series finale will be like. He also admitted that the atmosphere on their set is quite sad as they film their last season. Lorre said since the announcement was made in August, there have been a lot of tearful moments on the set of TBBT. Most of the time, the cast and crew reflect on the memories they have shared for the past years and what they will miss most when the show permanently goes off the air in May 2019.
"We definitely have discussed the finale. And we have a general idea of what we are aiming for in May and the finale. These days there's a lot of melancholy in the background at all times. It's been a 12-year project that has been really just a joy. It's going to be very, very sad to let it go," Lorre told Deadline.
Although the series still holds a huge piece of the pie when it comes to viewerships, CBS and Warner Bros. have announced in August that they have decided to end the show. It was rumored that the network came up with the decision after cast member Jim Parsons had opted not to return after Season 12 despite huge paycheck for him and his co-stars.
Meanwhile, CBS Corp. Chief Creative Officer David Nevins has revealed that the network will replace The Big Bang Theory with no other sitcom but its own spin-off, The Young Sheldon. In the recent episode of TBBT, the cast of Young Sheldon crossed over to the main series.
Although the episode received a warm reception from fans, executive producer Steve Holland has confirmed that it was the first and last crossover between the two shows. He said they need to focus now on TBBT characters considering Season 12 is their final season.
The bosses of TBBT want to make sure that viewers will get the best ending to their favorite sitcom and all storylines will be cleared in the final episode. Fans are expecting that there would be no more hanging storylines come May. Many are expected to have an answer on whether or not Amy (Mayim Bialik) and Sheldon (Jim Parsons), and Leonard (Johnny Galecki) and Penny (Kaley Cuoco) will be having a kid and if Raj (Kunal Nayyar) will finally tie the knot with Anu's (Rati Gupta).
The Big Bang Theory is now on its winter break. The show will return in January. TBBT airs Thursdays at 8 p.m. EST on CBS.
© 2023 Korea Portal, All rights reserved. Do not reproduce without permission.