Gwen Stefani, Blake Shelton Dating: Is Miranda Lambert's Ex Proposing To Gavin Rossdale's Former Wife Very Soon?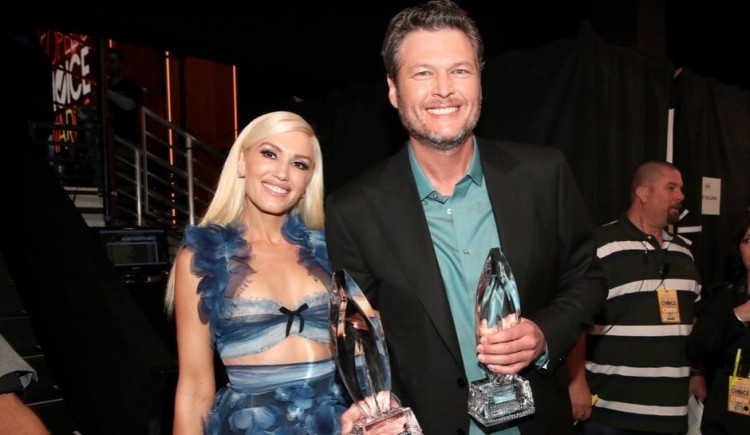 Gwen Stefani and Blake Shelton are two of the most followed musician. Aside from the fact that they both produce good music, the former partners of Gavin Rossdale and Miranda Lambert owe their popularity to their unexpected romance.
Many fans were surprised when Gwen Stefani and Blake Shelton first admitted that they are dating. The two singers showed hints about their romance when they were still both coaches on The Voice.
Two years since they confirmed their relationship, avid followers of Gwen Stefani and Blake Shelton are wondering if they are now ready to tie the knot. Engagement rumors have been hounding the couple lately.
Celebrity Insider shared that Gwen Stefani wants Blake Shelton to propose on their up and coming third anniversary. The entertainment news outlet stated that the "Hollaback Girl" songstress is now ready to settle down again and she would love to receive an engagement ring as a gift in the upcoming holiday seasons.
"Gwen is head over heels in love with Blake, and as they approach their 3 year anniversary in November, there is only one thing she would change about their amazing, loving relationship," an unnamed source told HollywoodLife. "Gwen would still love to get married to Blake. She is hoping this anniversary or holiday season, Blake surprises her with a ring," the same insider added.
The tipster even claimed that Gwen Stefani is happy with the current state of her relationship with Blake Shelton. However, the "Cool" singer is already excited to get married again.
However, Gossip Cop debunked all these speculations. The entertainment news outlet even spoke to a source close to Gwen Stefani. "I pretend they don't exist," the representative of Blake Shelton's girlfriend said.
Neither of the two singers has also commented on the engagement reports. Hence, avid followers of the couple should be careful on what they happen to read online. Stay tuned to Korea Portal for the latest news and updates about Gwen Stefani and Blake Shelton!
© 2019 Korea Portal, All rights reserved. Do not reproduce without permission.