'Sherlock' Creators To Bring 'Dracula' Series To BBC & Netflix; Benedict Cumberbatch's TV Series Will Take Longer Hiatus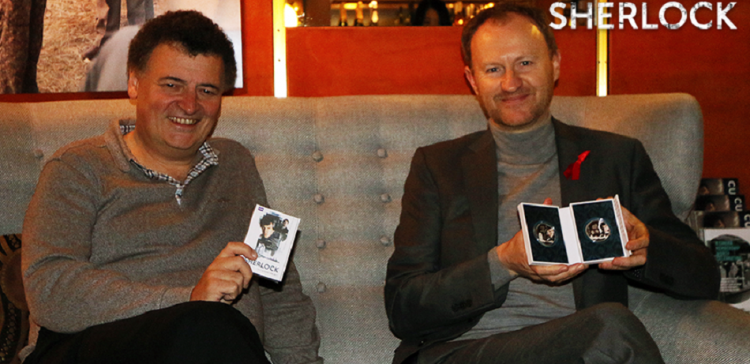 A new TV adaptation of Dracula is coming on both BBC and Netflix very soon. The persons behind the new TV series are no other than the creators of the hit British crime drama series Sherlock.
TV veterans Mark Gatiss and Steven Moffat have confirmed that a new take on Bram Stoker classic vampire novel is indeed in the works. Apparently, BBC already gave a green light for three 90-minute episodes for the show. BBC One will air Dracula in the United Kingdom and Ireland while Netflix signed up to release the show in the markets outside the United Kingdom.
The upcoming Dracula TV series is set in 1897. The story will revolve around the bloodsucking count from Transylvania who is set to take the Victorian London. No cast member and release date have been confirmed for Dracula as of yet.
This is not the time the horror story was attempted to bring into the small screen. Downton Abbey producer, Carnival, made an adaptation in 2013. Unfortunately, it was canceled after one season.
The new collaboration between Gatiss and Moffat could have been brought about Gatiss love of classic horror films. He previously revealed how he loves the 1958 version of Dracula which starred Christopher Lee and Peter Cushing.
Dracula will be Gatiss and Moffat's first job together since Sherlock Season 4 ended in 2017. Moffat earlier said the British crime drama would return "at some point" but it may not be as soon as expected. Gatiss also has predicted a longer hiatus for Sherlock as he and Moffat will be working on Dracula.
While the two will be busy with Dracula, Sherlock lead star Benedict Cumberbatch will be doing Doctor Strange 2. Marvel boss Kevin Feige already has confirmed that Doctor Strange 2 is happening. Actor Benedict Wong, who played the role sorcerer Wong in the first installment as well as in Avengers Infinity War, said that he expects the filming for Doctor Strange 2 to start by the end of the year.
Moreover, although some of Marvel's superhero vanished at the end of Avengers Infinity War, all of them are expected to come back in still untitled second installment. Cumberbatch is one of those who is expected to make a return in Avengers 4. The movie is scheduled to premiere in April 2019.
© 2019 Korea Portal, All rights reserved. Do not reproduce without permission.