Girls' Generation Seohyun Opens Up About Leaving SM Entertainment, Dating, & Marriage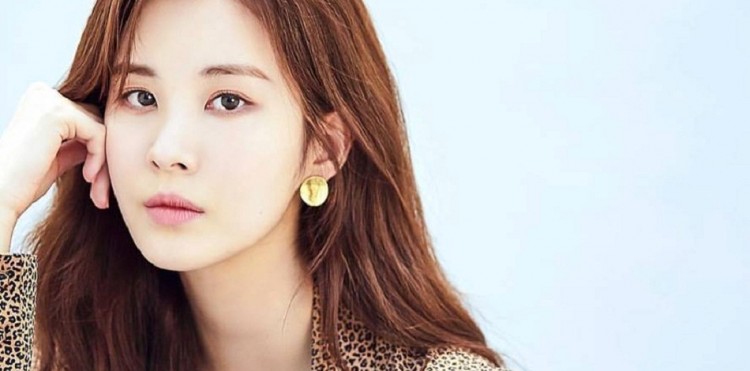 Girls' Generation Seohyun has shared her thoughts about her time with her former agency and her personal views about romance. The singer also revealed her frustration about her "model student" image that fans have thought of her through the years.
In a sit-down interview with the press recently, Seohyun talked about her time with SM Entertainment as well as the reason why decided to leave the company. The K-pop singer left SM Entertainment last year along with other Girls' Generation members Tiffany and Sooyoung to pursue their solo career. The band never gets disbanded but they haven't released a new album either since the trio's departure.
Seohyun said she remains grateful to her former agency as it helped her to be who she is right now. However, she also opened up about feeling restrained.
"SM is a big company where everything is (systematically) provided so it's a system where my opinions and thoughts can't be reflected much. I felt like I have settled down in a too great environment. I started having this thirst of making decisions and creating things on my own," she said (via AllKpop).
As for her "model student" image, Seohyun confessed that she gets frustrated when people think of her as such. Fortunately, she got acting offers like the MBC's K-drama Time where she was also to showed off her skills in playing diverse roles.
As for romance, the K-pop singer revealed that her views changed a little about dating and marriage. Seohyun said as she grows older, she tends to give attention to other things in her life other than her work. However, she still doesn't think that dating publicly is a good idea, given her social status.
"I feel like it could be distracting for a production since people immersively watch actors when they're acting. I would not give up my happiness, but I do feel a sense of responsibility," she said.
Talking about marriage, Seohyun assured that everyone will know if she is in a relationship. The singer/actress also revealed that she wants to get married as late as possible. Her ideal age to settle down would be 35 or 36.
Seohyun, who is currently not in a romantic relationship, also admitted that she feels lonely at times. But Seohyun added that she doesn't want to force herself to be in love. The Girl's Generation member said she will wait for the right time and the right person to come.
Seohyun recently appeared in melodrama Time where she was praised for her acting. In August, lead actor Kim Jung Hyun dropped out of the cast due to health concerns. The series continued filming until it ended on September 20. Meanwhile, Seohyun is set to have a fan meeting in Seoul on November 10 at 6 p.m. at KBS Arena.
© 2019 Korea Portal, All rights reserved. Do not reproduce without permission.